CONTRA COSTA ASSOCIATION OF REALTORS®
WEEKLY NEWSLETTER | DEC. 5, 2023
FEATURED:
Start the New Year Right By Using Wise Agent CRM
Wed., Dec. 13  |  10:00am – 11:00am     
C.A.R.: Lending & Down Payment Secrets Your Clients Need to Know
Wed., Dec. 6  |  10:00am – 12:30pm
C.A.R.: Navigating Wildfire Risks – Wildfire Disclosure Report PART 2
Wed., Dec. 6  |  10:00am – 11:00am
1031 Exchange Basics
Thu., Dec. 7  |  10:00am – 11:00am
Advanced zipForm Features
Thu., Dec. 7  |  10:00am – 11:00am         
Accurate Property Pricing with RPR's CMA Tools
Thu., Dec. 7  |  11:00am – 12:00pm
Supra Single-Access for Non-Members
Fri., Dec. 8  |  8:30am – 9:30am 
Supra eKEY Basics
Tue., Dec. 12  |  8:30am – 9:30am
Sign zipForm Documents Electronically
Tue., Dec. 12  |  11:00am – 12:00pm       
Intro to RPR – CMA Reports and More
Tue., Dec. 12  |  2:00pm – 4:00pm            
Start the New Year Right By Using Wise Agent CRM
Wed., Dec. 13  |  10:00am – 11:00am     
The Calif. Residential Purchase Agreement
Wed., Dec. 13  |  10:00am – 1:00pm       
Cultivating Connections that Convert
Wed., Dec. 13  |  11:00am – 12:00pm     
Getting to Know Paragon MLS
Wed., Dec. 13  |  2:00pm – 4:00pm          
AI-Powered Real Estate: Strategies for Success
Thu., Dec. 14  |  10:00am – 11:00am
Sending Auto Email Notifications to Clients
Thu., Dec. 14  |  2:00pm – 4:00pm           
CA REALTORS®: Tax Solutions to Keep More of Your Money
Fri., Dec. 15  |  9:30am – 12:00pm           
License Renewal Crash Course
Fri., Dec. 15  |  9:30am – 12:30pm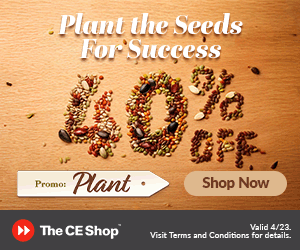 Visit the CCAR Calendar to view/register for additional online training opportunities.
HERCULES OFFICE TEMPORARILY CLOSED
Due to a heating issue, the CCAR Hercules office is temporarily closed. For in-office support, visit our Walnut Creek Office and our Member Services team will be more than happy to assist you. We thank you for your patience as we work to rectify this issue. We will post updates as soon as possible.
WCR 2024 BOARD INSTALLATION – Dec. 8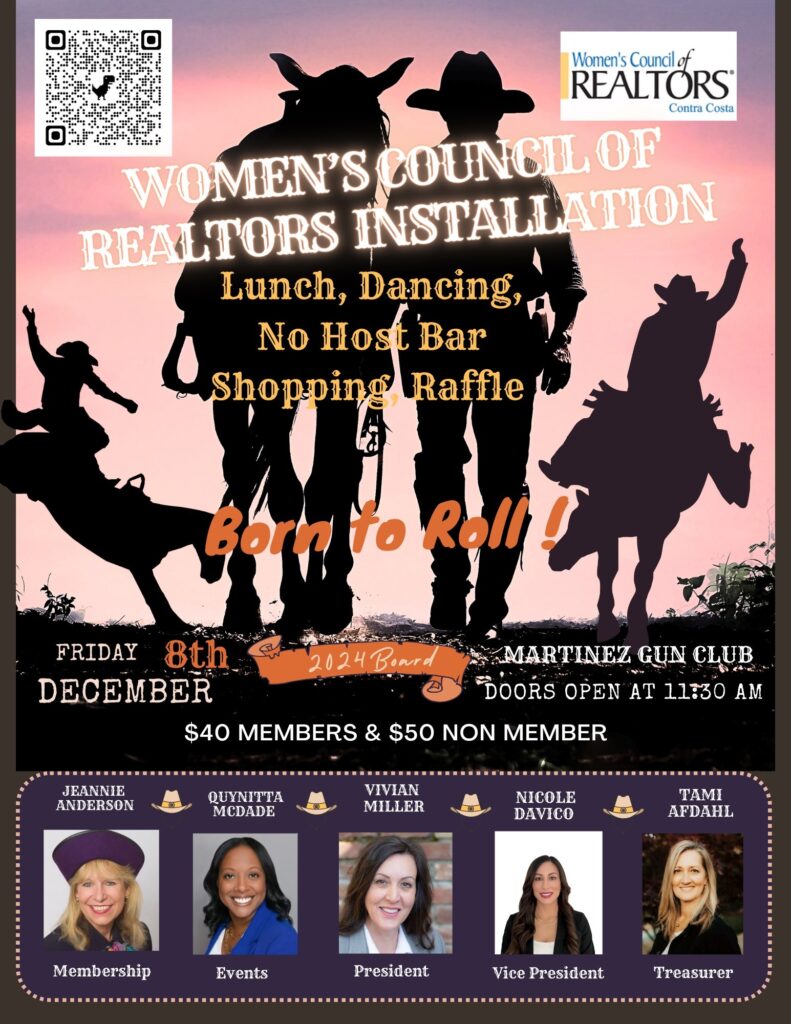 Fri., Dec. 8  |  11:30am  |  Martinez Gun Club
Join WCR in thanking their 2023 board members for their outstanding service and to usher in the new era with our 2024 leadership:
   • President: Vivien Miller
   • Vice President: Nicole Davico
   • Treasurer: Tami Afdahl
   • Membership: Jeannie Anderson
   • Events: Quynitta McDade
REGISTER HERE >>
Save the Dates: 2023 Holiday Events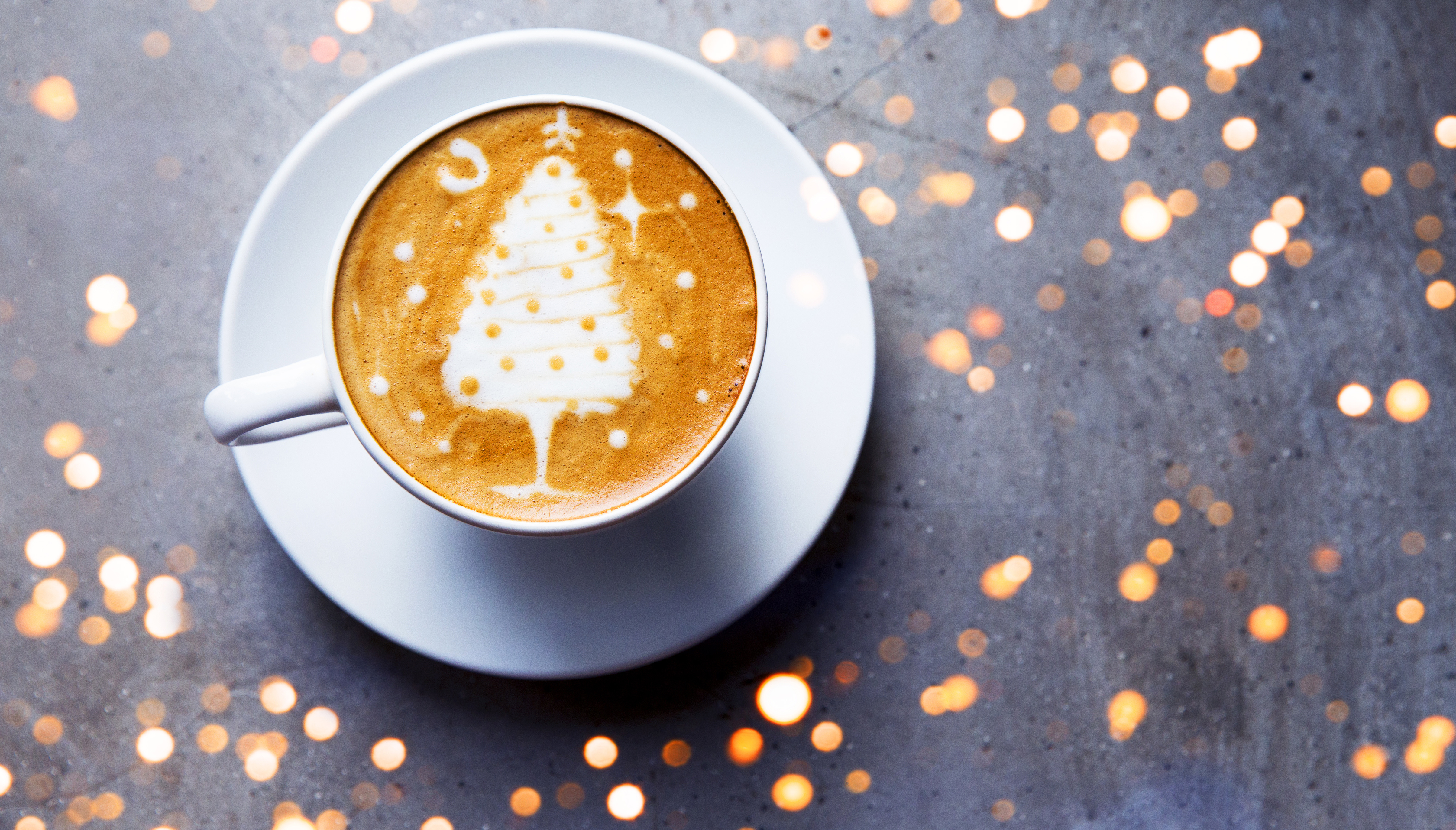 CCRIM: Channel the Flannel
Tue., Dec. 12  |  8:00 – 10:00am
View the Flyer  |  Buy Tickets

RMA: Holiday Party
Thu., Dec. 14  |  8:00 – 10:30am
"The Best is Yet to Come" – RSVP by Dec. 20:
Annual Inaugural Dinner & Dance – Jan. 13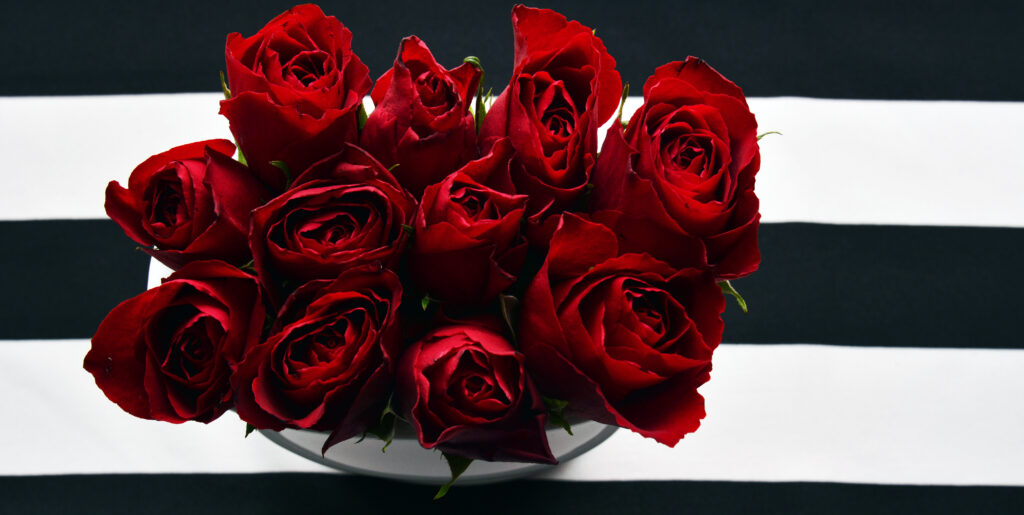 Experience an evening filled with elegance and achievement at the Blackhawk Auto Museum on Saturday, January 13th for our annual Inaugural Dinner, Dance, and Award Celebration.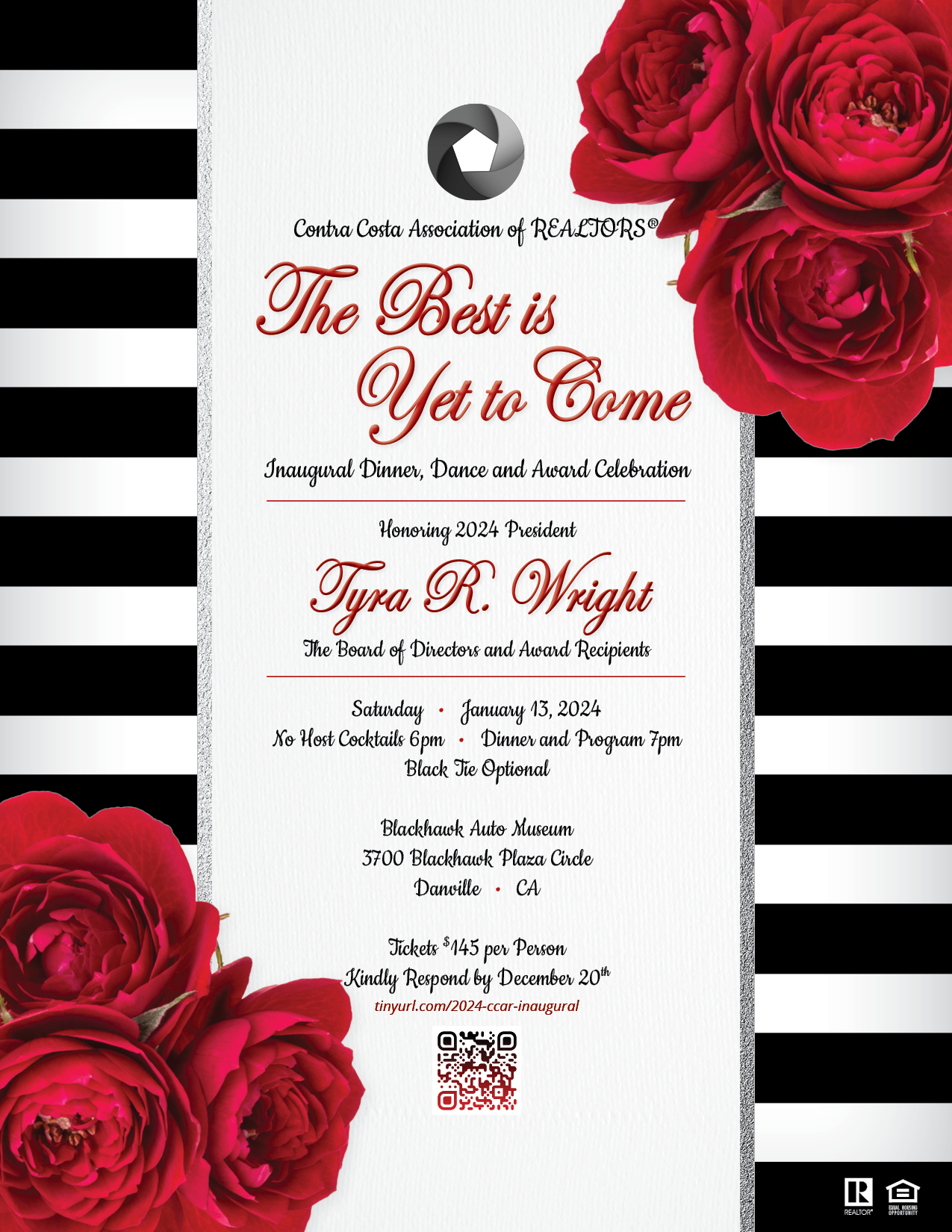 This festive event, themed "The Best is Yet to Come," acknowledges that 2024 will undoubtedly pose challenges in the real estate industry. However, with leadership's guidance, navigating these challenges will not only be a testament to our resilience, but also serve as steppingstones toward unlocking even greater opportunities and possibilities.
Please join us in honoring Incoming President Tyra Wright and the 2024 Board of Directors, as well as the presentation of awards for outstanding achievements in Community Service, REALTOR® excellence, Affiliate contributions, and Emeritus Member of the Year. Reserve your tickets today and be a part of our celebration of success and camaraderie.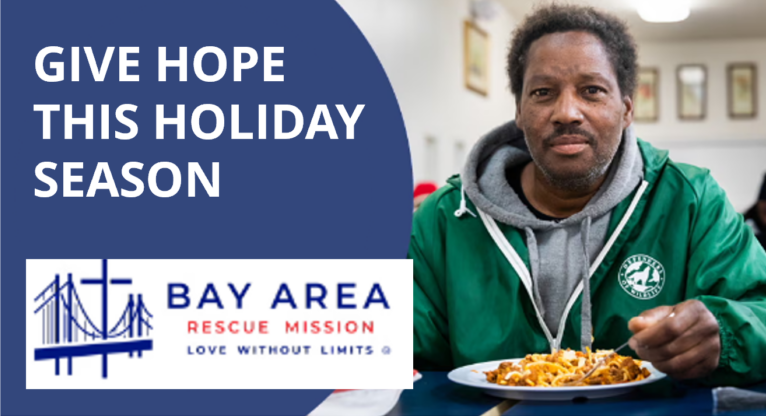 For over 25 years, your generous Christmas contributions have made a meaningful impact on local families through the Christmas CanTree Event and the Bay Area Rescue Mission. Regrettably, despite our best efforts, the Christmas CanTree had to be canceled this year due to ticket sales not meeting the anticipated levels necessary to host the event successfully.

Instead, we invite you to make a donation directly to the Bay Area Rescue Mission to support their tireless work to provide shelter, food, and support to individuals facing homelessness and hunger in our community. Please don't forget to include the Bay Area Rescue Mission on your Christmas gift list.
Read More >>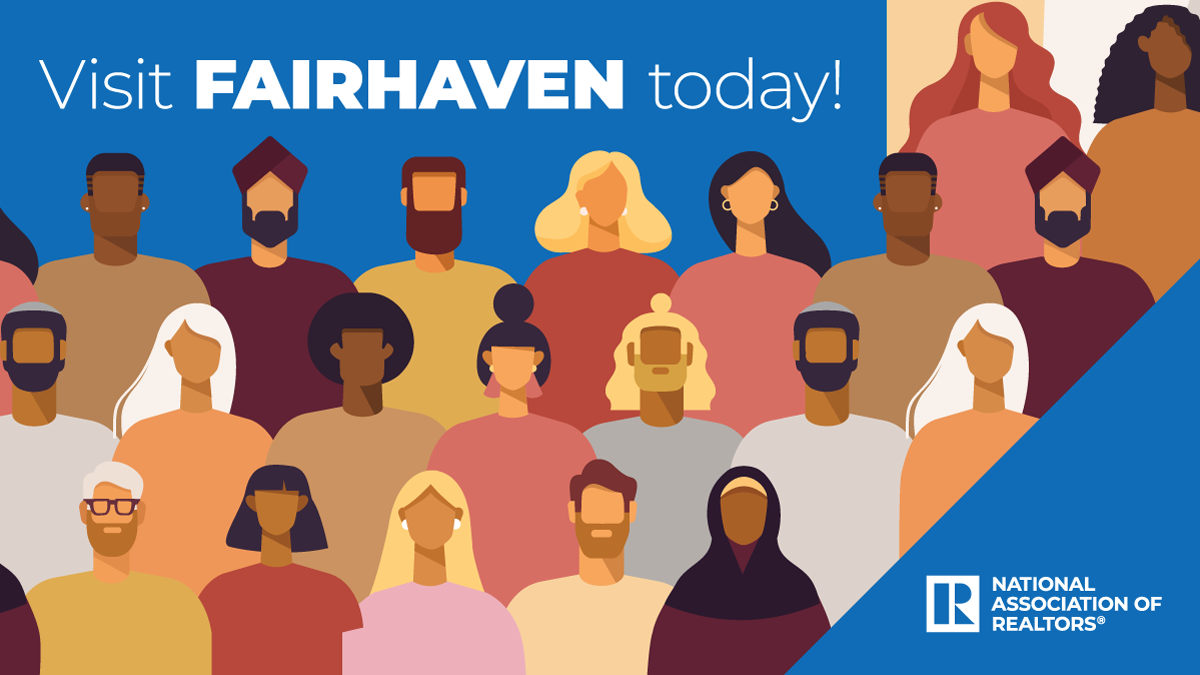 Fairhaven is a town every REALTOR® should visit. Online, that is. Fairhaven, a fair housing simulation training for REALTORS® that uses the power of storytelling to help members identify, prevent, and address discriminatory practices in real estate.

Inspired by real stories, this innovative online experience has agents work against the clock to sell homes in the fictional town of Fairhaven, while confronting discrimination in the homebuying process. Learners will also walk in the shoes of a homebuyer facing discrimination. The training provides customized feedback that learners can apply to daily business interactions.
Read More >>
CCAR MLS USERS- TAKE THE 2024 SURVEY FOR A CHANCE TO Win $200!
Your input is extremely valuable- help us further improve the MLS, and earn a chance to win a $200 Visa gift card! Just answer a few brief questions in our new survey, and we´ll enter you into the drawing. It will take less than 3 minutes of your time. It´s that fast and easy! Survey closes at 5pm on Dec. 8th.
TAKE THE SURVEY >>
NEW REALTOR® OPTIMIZED LAPTOPS
FOR SALE
Paragon MLS Update:
Agent "Related/Ownership" Fields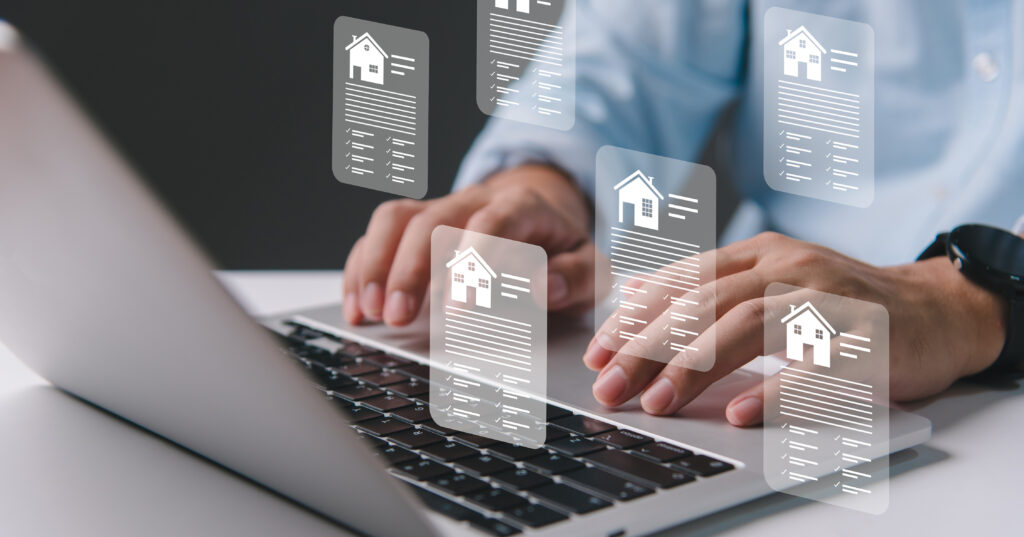 Starting January 18th, the "Agent Related to Principle" and "Agent has Ownership" feature lookups will transition into dedicated fields within the listing input, and will be displayed on the 2-Page Agent Report.

If you have any questions please contact CCAR Member Services at [email protected] or 925.295.1270.