CCAR MLS and its service partners provide users with innovative tools and technology to list, market and sell real estate in the greater Bay Area and beyond. Explore our comprehensive portfolio of products designed to optimize user experience and support every aspect of the real estate transaction. 
All products are FREE to CCAR participants and subscribers unless otherwise noted.
The MLS Area Search tool provides members with a refined online mapping source to obtain the most accurate MLS area codes. It is especially helpful locating properties in cities with multiple areas and sub-areas.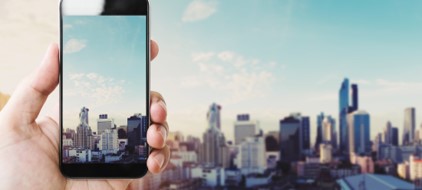 The mobile MLS platform enables members to access real-time MLS listing data from anywhere using a variety of mobile devices. This service is provided by Black Knight and features enhanced search and other capabilities.
reInput forms simplifies the listing input process with authorized user-friendly electronic listing forms for all 10 property classes. It enables easy data input and save-as-you-go features.
Formerly known as Foreclosuer Radar, PropertyRadar provides accurate, up-to-date data on foreclosures, notices of default, trustee sales and deeds. It also tracks and updates auction information every 15 minutes and bank-owned properties.
realtor.com Professional Search
The NEW realtor.com® Professional Search product replaces your existing Find application. Professional Search leverages and shares the innovative technology and search experience of realtor.com® while delivering a best-in-class professional search experience via a powerful, robust and intuitive search engine.
Using Professional Search, agents can now perform property searches anywhere in the nation with results that are as comprehensive as their own MLS. Real estate professionals are granted an unfettered view of the realtor.com® data sets including active listing data, community and demographic information, school reports, search and activity trends and much more.
CCAR MLS data is protected with the Clareity SafeMLS security system which provides strong authentication solutions for secure online transactions, protecting sensitive consumer information against unauthorized access.
The NorCal MLS Alliance is a groundbreaking MLS Data integration project involving the 7 leading MLSs in Northern California. Launched on January 20, 2021, CCAR MLS users are now able to access the data from multiple MLSs within Paragon. Creating the NorCal MLS Alliance, the 7 MLSs will be giving CCAR Members and their clients the most comprehensive access to listing data in Northern California!
DataMaster is the premier data import software for appraisers, enabling them to directly import MLS/public records data, calculate 1004MC in seconds, customize reports, reduce errors, save time and maintain control of reports. Try free for 14 days…
NAR's REALTORS Property Resource is a powerful national MLS data platform that features analytics, exclusive valuation information and customized branded reporting tools to help grow and support your business. The service is easily accessible with both desktop and mobile devices.
New Home Source Professional is an online platform that enables CCAR MLS users to access and market new construction home listings. The service includes exclusive builder promotions and a customizable platform to share new home listings with clients.
CCAR MLS participants and subscribers receive expanded access to MLS data covering the greater East and South Bay areas from a single point of entry. One login provides entry into listings from  more than a dozen northern California regions.
BuildersUpdate is a top source of new home inventory in the nation, with the most up-to-date and accurate information about to-be-built homes and condos available! Their fast, easy to navigate, safe site consolidates everything an agent needs to know in one location available 24/7.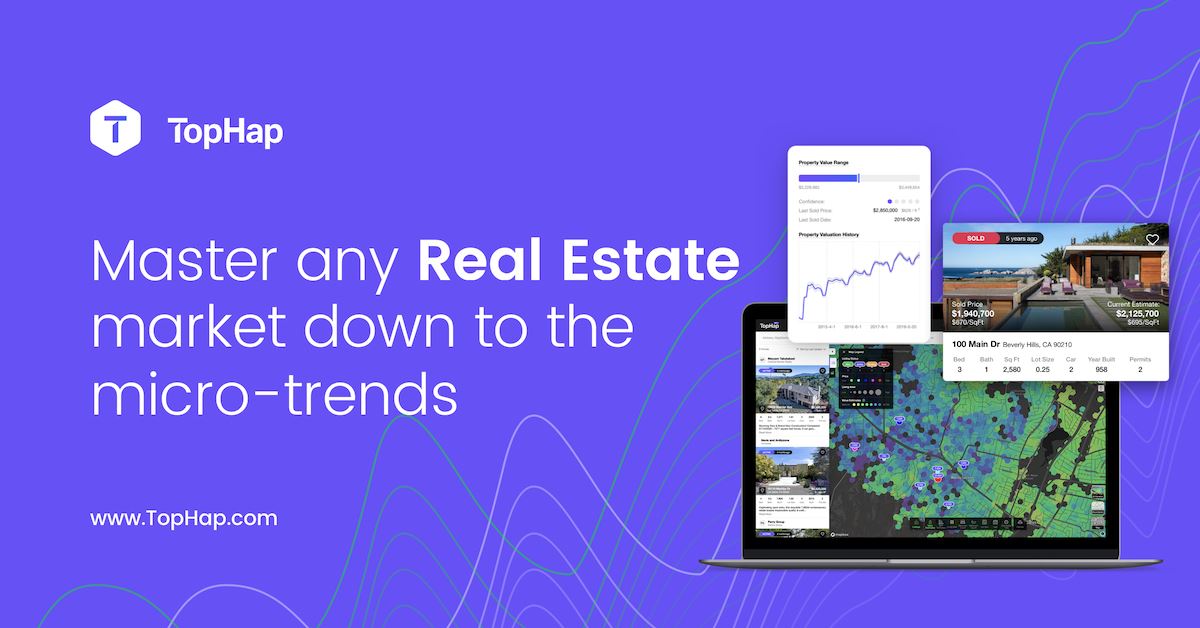 TopHap  is a market intelligence platform for residential Real Estate. Utilizing AI and machine learning (ML) to visualize residential real estate market trends, conditions and characteristics of neighborhoods and properties.
Member Support
925.295.1270