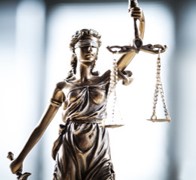 DISCIPLINARY & ARBITRATION complaints -
what's the difference?
Consumers and REALTORS may file two types of complaints with CCAR depending on the nature of the complaint. Disciplinary complaints are non-monetary and arbitration complaints involve monetary contractual/financial-related issues.
CONSUMERS vs. REALTORS &:
Disciplinary (non-monetary) complaints of unethical conduct refer to alleged violations of the National Association of REALTORS Code of Ethics, CCAR MLS Rules & Regulations and other membership duties set forth in the CCAR Bylaws. These complaints are reviewed by CCAR Professional Standards Committee and may result in disciplinary action against a member.
Anonymous disciplinary complaints may also be filed with CCAR. Special instructions apply. 
Arbitration (monetary) complaints refer to contractual issues and questions including entitlement to commissions and compensation in cooperative transactions that arise out of business relationships between REALTORS and REALTORS and REALTORS and their clients.
Arbitration complaints are subject to mediation services prior to formal arbitration proceedings.
CCAR Ethics Advocates provide members with assistance with the complaint filing process and representation throughout ethics hearings: [email protected]
C.A.R. Ombudsmen are REALTOR volunteers who are available to answer non-legal questions and assist in resolving non-legal issues: www.car.org/helplines/ombudsman.
180 days to file complaint
Complaints must be filed within 180 days from the time a complainant knows/reasonably should have known that unethical conduct occurred. After filing a formal ethics complaint, complainants can expect CCAR to follow standard processing procedures established by the California Association of REALTORS.