CONTRA COSTA ASSOCIATION OF REALTORS®
WEEKLY NEWSLETTER | SEPTEMBER 21, 2021
Click a title below to view detailed contents by topic.
Education contains a list of upcoming classes.
Code of Ethics Virtual Training: FREE
Fri., Sep. 24  |  9:30am – 12:30pm
DON'T FORGET! For REALTOR® membership and to avoid suspension of all Board/Association privileges, you must complete your Code of Ethics training by December 31, 2021! 

Virtual Olympic Sized Motivational Talk
Thu., Sep. 30  |  9:30am – 11:00am
WCR presents Duke Zielinski, Consultant to the Olympics and former Olympians Karen and Sarah Josephson, 1988 Silver Medalists and 1992 Gold Medalists in Synchronized Swimming. Learn what it takes to maintain high mental acumen while performing at your best as well as listening to experiences of Olympians and what it took to compete at that high level.

CCAR Annual Membership Meeting
Wed., Oct. 13  |  1:00pm – 4:30pm
You can´t miss this rare opportunity to hear first-hand from leading industry resources, Dave Walsh, C.A.R. 2021 President, Joel Singer, C.A.R. CEO and Gov Hutchinson, C.A.R. Assistant General Counsel.
Join Us This Thursday For Our Safe and Festive Event!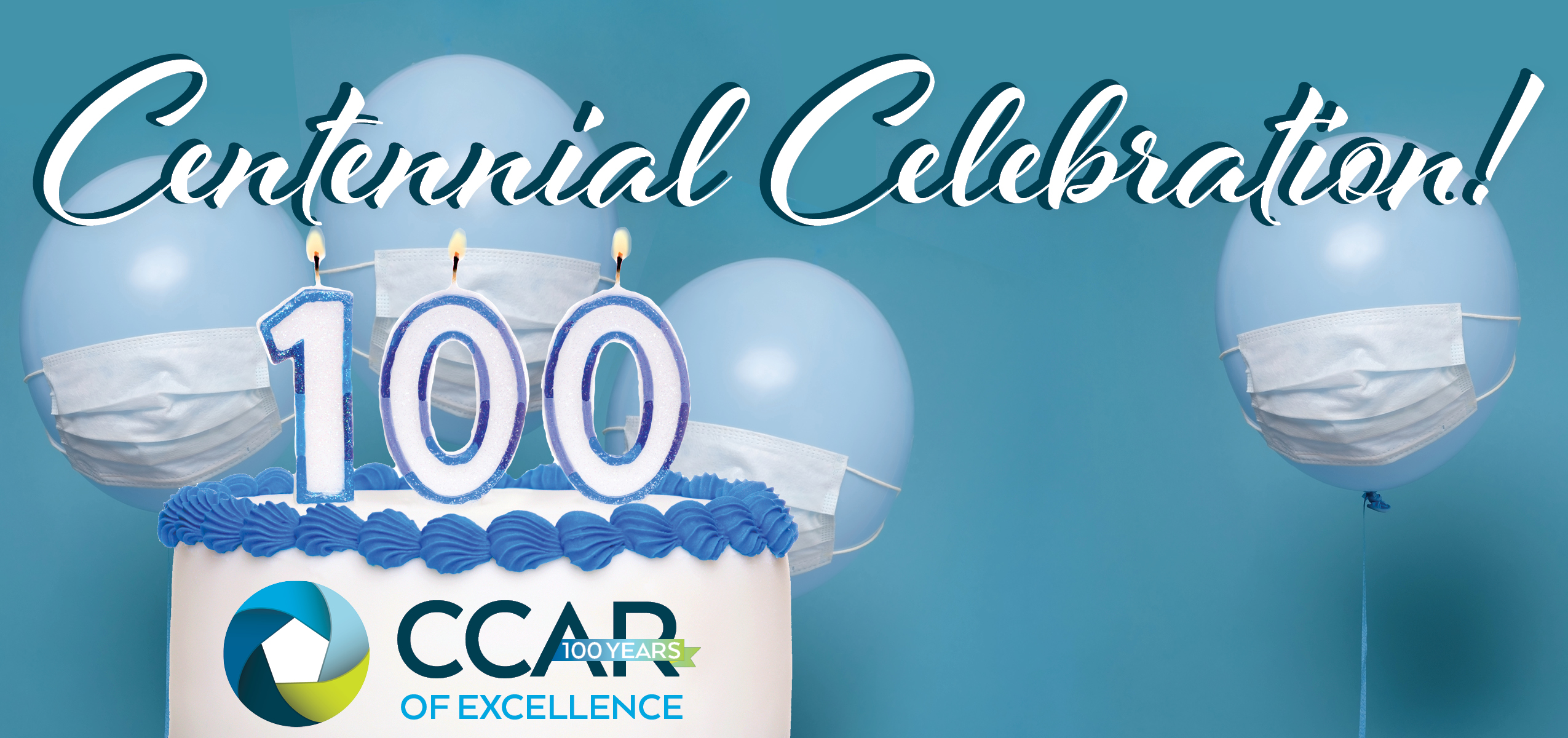 You're invited to join CCAR members, leadership and guests to celebrate 100 Years of Excellence at the CCAR Centennial Celebration this Thursday, September 23rd at the Pleasant Hill Community Center from 4:00-7:00 pm.
CCAR MEMBERS REGISTER ON THE CCAR CALENDAR >>
CCAR NON-MEMBERS REGISTER HERE >>
We want to remind you that in accordance with the recent Contra Costa County health order HO-COVID19-57, guests 12 years and older are required to show appropriate proof of vaccination or negative COVID-19 test results within 72 hours of the event to enter the indoor portion of the facility for the purpose of dining and drinking. Those who are not vaccinated or cannot provide proof of a negative test may enjoy all the outdoor festivities, food and beverage service, but may not enter the building except to use the bathroom facilities. All will be required to wear a mask when indoors.
 
We look forward to celebrating a safe and festive event with you, your families and guests!

Sponsored by: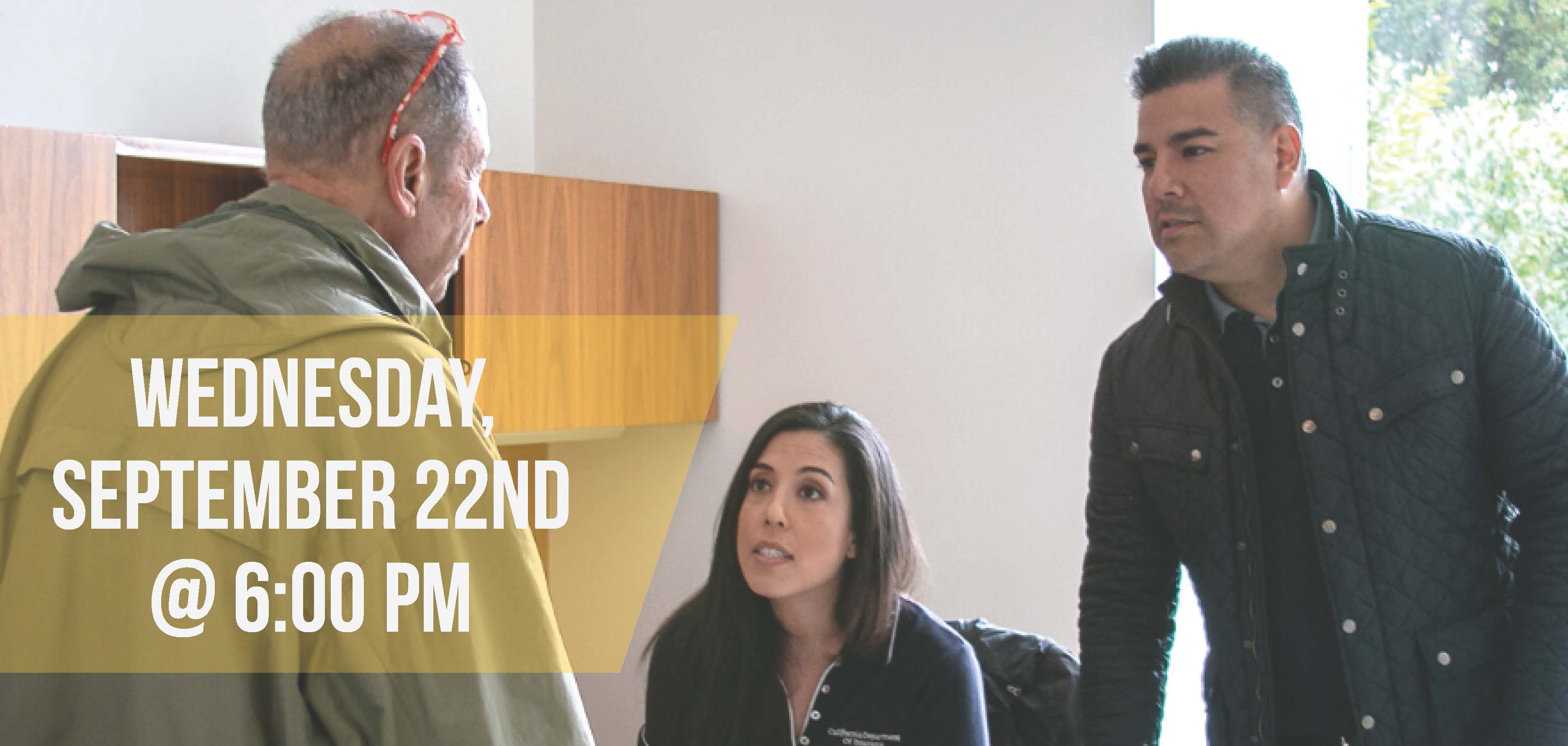 Join CA Insurance Commissioner Ricardo Lara on Sep. 22 from 6:00 – 7:00pm for a 2021 Wildfires Virtual Insurance Recovery Forum. Learn about services and resources available through the Department of Insurance and their partner United Policyholders, that will help you navigate your homeowners insurance recovery efforts including information on how to…
Read More »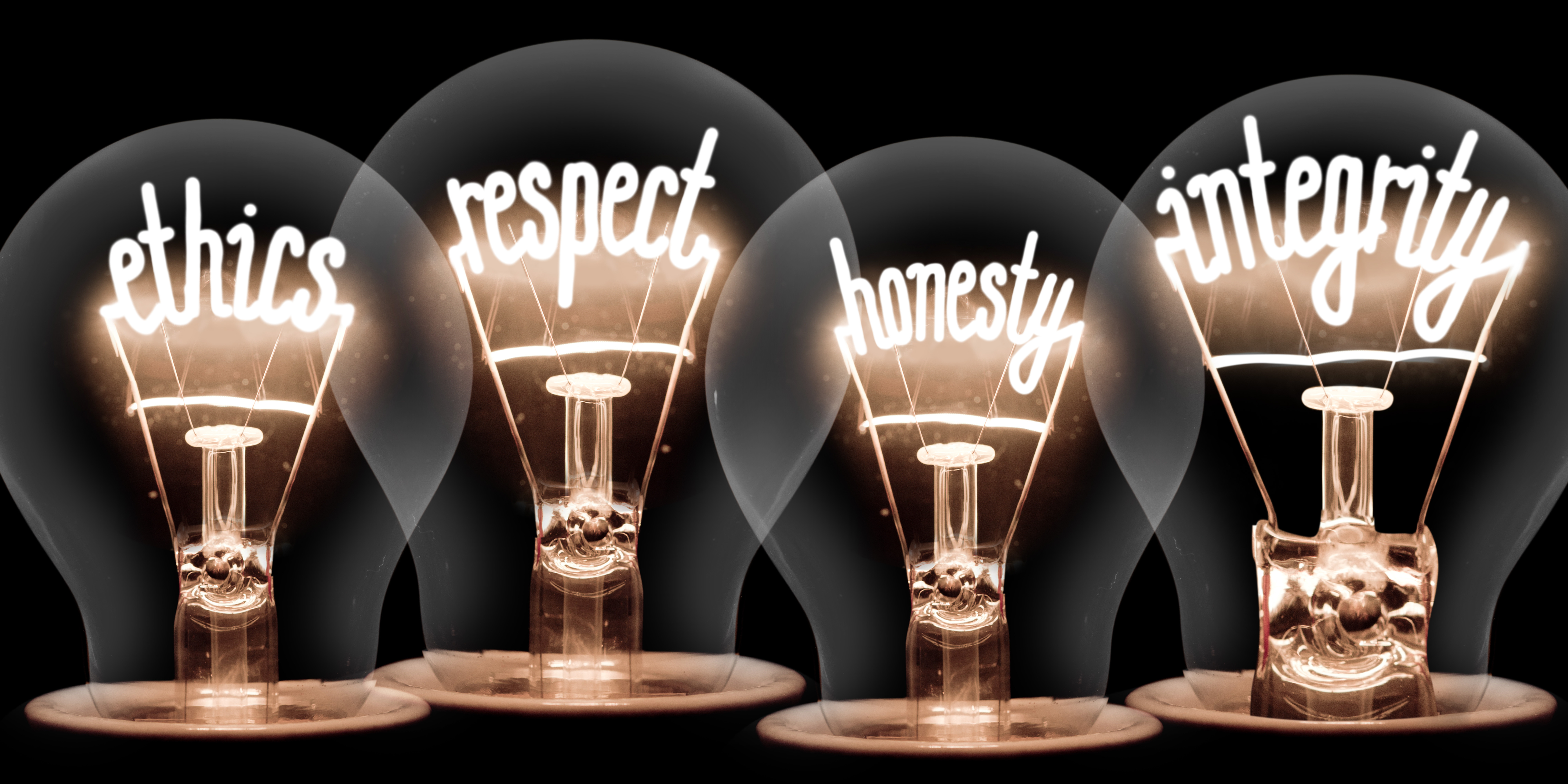 Apply now if you are interested and qualify for serving on the 2024 Professional Standards or Grievance Committees.

Additionally, we are accepting requests from REALTOR® members applying for the Professional Standards Committee who are interested in serving on its sub-committees as a mediator and/or an ethics advocate.

The new term begins January 1, 2024 and Applications are due by October 18, 2023.

For more information contact Pam Martin at