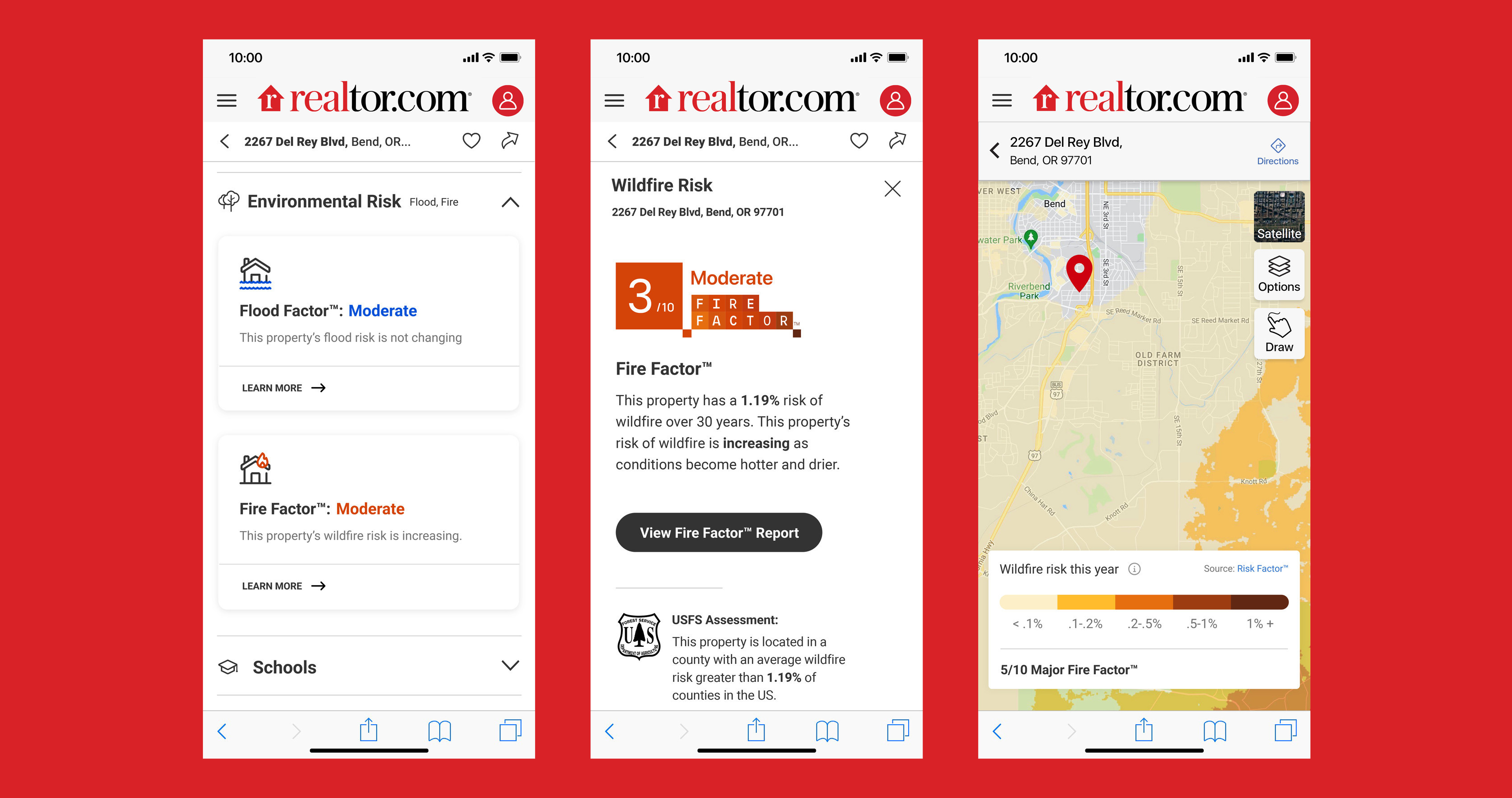 Realtor.com® is the first major real estate website to add property-specific wildfire risk information to for-sale and off-market homes, free of cost.
All listings now include fire risk information from the USDA Forest Service, along with a Fire Factor™ rating from First Street Foundation, a nonprofit research and technology group, as well as information from USDA Forest Service. Listings also include a new Environmental Risk section featuring an overview of flood risks.
"By integrating wildfire risk data directly into maps and property listings, we can help homebuyers feel confident when making one of the biggest purchases of their lives," said Sara Brinton, lead product manager.
Wildfire risk data is not just useful for buyers; it also enables homeowners to take steps to mitigate risk and protect their property. This first-of-its-kind data integration on Realtor.com® gives homebuyers and owners easy access to previously hard-to-find information about wildfires and property risk for free.
Wildfire risk data will be coming soon to rental properties. For more information, visit www.realtor.com/wildfire-risk.
Have you created your realtor.com agent profile yet? Do it now! >