president's community service award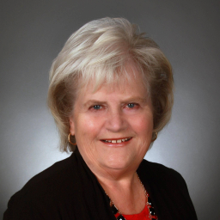 Security Pacific Real Estate
CCAR's Community Service Award recipient Carylon Dopp has dedicated her entire 30+ year career to participation and leadership at the local, State and national levels of the Association and passionate service to the local community.
Carylon has been recognized for her volunteer efforts and many contributions to the Bay Area Rescue Mission which is dedicated to serving the Bay Area's homeless population with food, shelter, clothing and resources.
Carylon is an Honorary C.A.R. Director for Life, a former NAR political coordinator to Congressman George Miller and winner of the 2012 C.A.R. Distinguished REALTOR Award. She has served as a 730 Expert for the California Superior Courts and handled numerous cases for the Court throughout the years.
The President's Community Service Award is given annually to a CCAR Member who has gone above and beyond in their service to our broader community.
2020: Dean Langston
2019: Ken "KC" Carpoff
2018: Marilyn Cunningham
2017: Lynda Bartels
2016: Jason Bliss
2015: Mike Rowland
2014: Kelly Morgan
2012: Clarence Wickers
2011: Mike Weber