CONTRA COSTA ASSOCIATION OF REALTORS®
WEEKLY NEWSLETTER | OCT 17, 2023
The Big Event CCAR Membership Meeting – Tomorrow, Oct. 18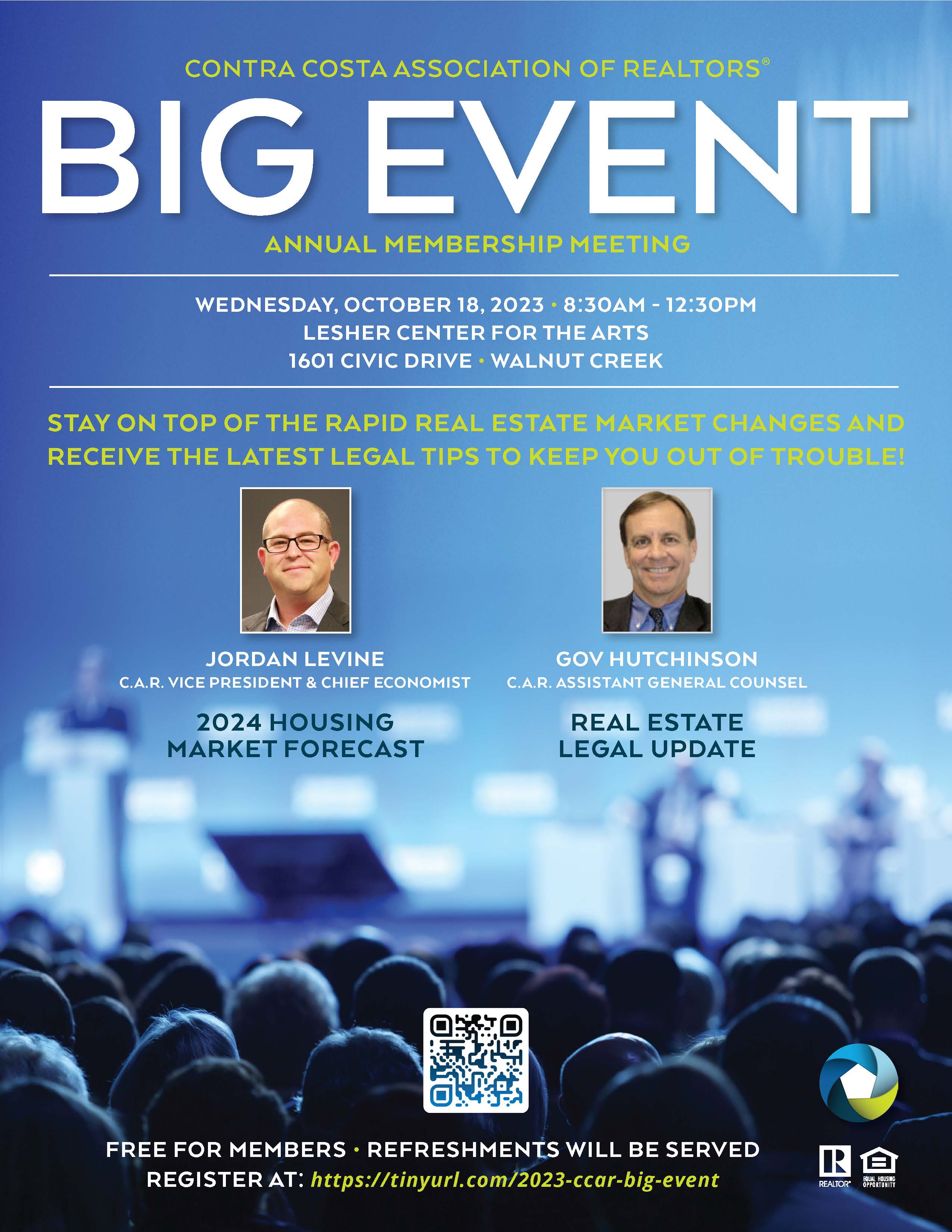 West County Marketing Meeting
At CCAR Hercules Office – Oct. 19
Join us next Thu., Oct. 19 from 8:45-10:00am at the CCAR Hercules Office: 500 Alfred Nobel Dr., Ste. 265. Join Appraiser, Anthony Young who has amassed over 2 decades of experience. He has a nationally renowned reputation as a speaker and educator on an expansive range of topics within the appraisal industry. He has also developed numerous courses aimed at equipping individuals with a comprehensive understanding of the appraisal process. 
The West County Marketing Meeting is free to attend and includes a light breakfast and beverages.
ANNUAL ELECTED OFFICIALS RECEPTION – This Thu., Oct. 19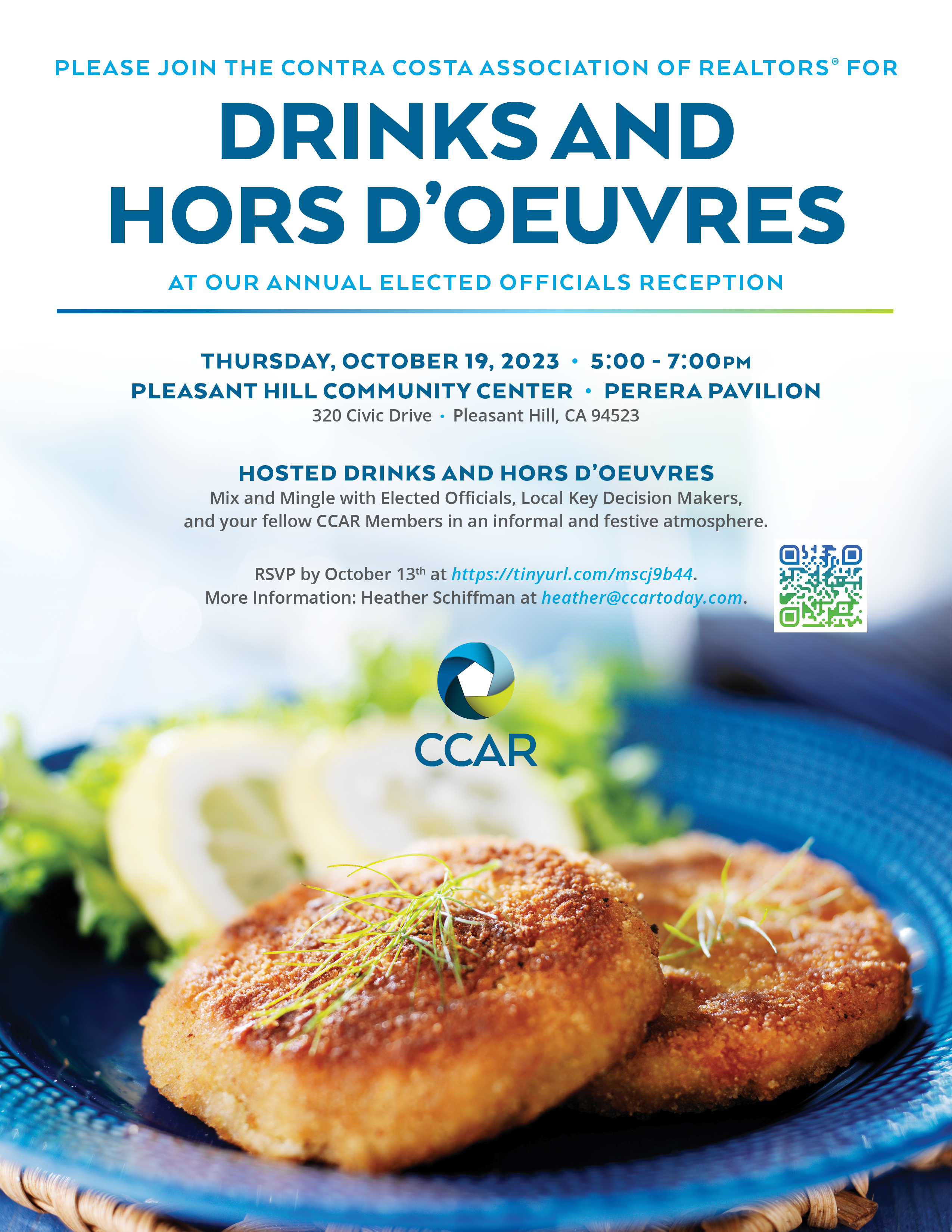 DEI… Next Level Panel & Lunch –
Next Thursday, Oct. 26

Join CCAR YPN and LGR next Tursday, Oct. 26 from 11:30am – 2pm at the Concord Hilton for a thought-provoking and insightful panel discussion and lunch on Diversity, Equity, and Inclusion (DEI).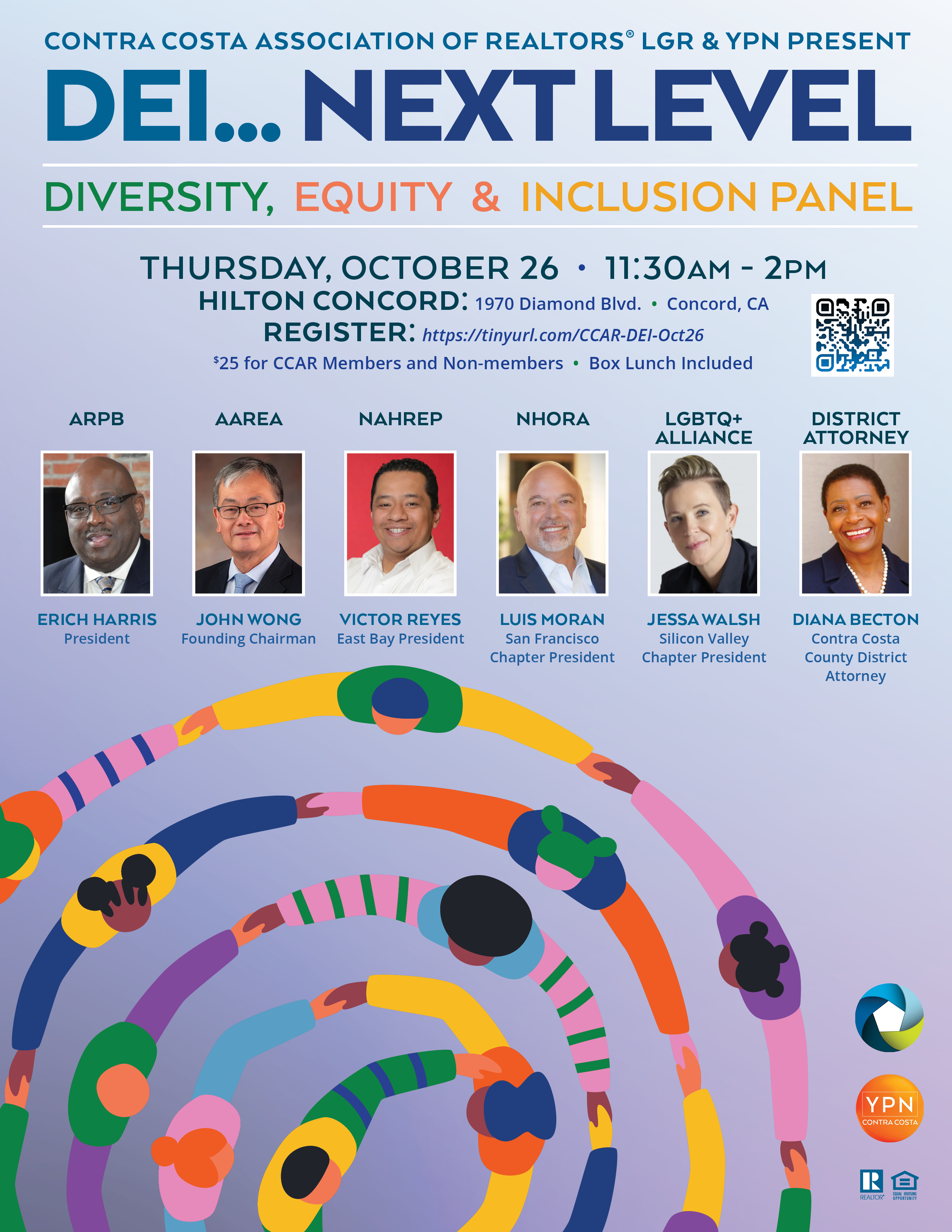 Our panelists, comprised of industry leaders and DEI advocates, will share their experiences, insights, and strategies for creating inclusive environments in both professional and community settings. The conversation will delve into the importance of embracing diversity, promoting equity, and cultivating an inclusive culture that benefits everyone.
This event is an excellent opportunity to expand your knowledge, engage in meaningful discussions, and connect with like-minded individuals who are passionate about driving positive change.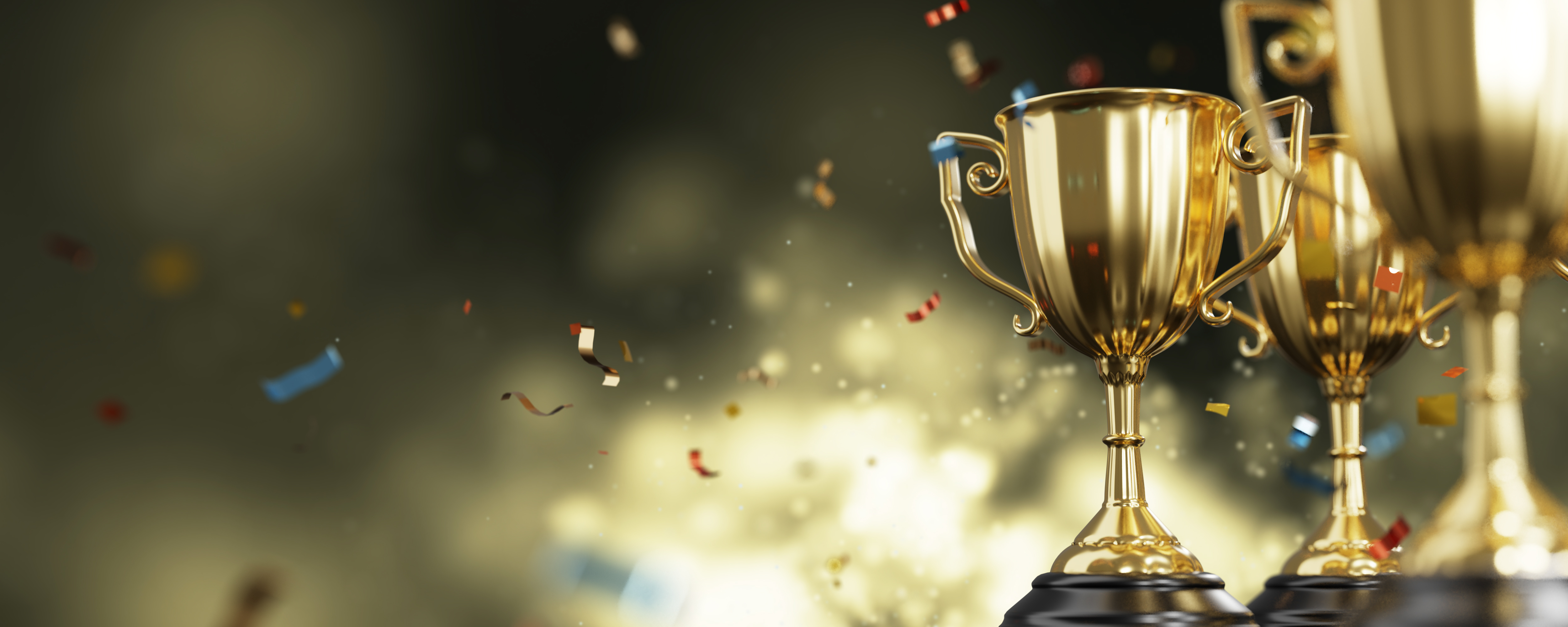 Every year CCAR honors distinguished members with awards for their outstanding service to the industry, association and community. Recipients are nominated by fellow members and executives, then confirmed by the Board of Directors. Awards are presented at the Association's annual inaugural event in January.

2022 Recipients:
REALTOR® of the Year:
Melinda Byrne
Affiliate of the Year:
Tracy Harrington
President's Community Service Award:
Jim Walberg
REALTOR® of the Year Form >>
Affiliate of the Year Form >>
Community Service Award Form >>
Read More >>

Celebrate the season with joy and generosity at CCAR's Annual Christmas CanTree Buffet on Thu., Nov. 30 at the Richmond Country Club—an enchanting tradition that not only promises festive fun but also makes a meaningful impact for the Bay Area Rescue Mission!

Indulge in the holiday spirit with a delicious prime rib buffet and delectable cake auction. Cheers to the season with a no-host bar, creating an atmosphere of warmth and camaraderie. This lively setting includes raffles and an auction boasting fabulous prizes, providing the perfect start to your holiday shopping, with the chance to win incredible gifts!

PURCHASE TICKETS >>
Read More >>
Understanding the purpose of RAF and why it's vital to your business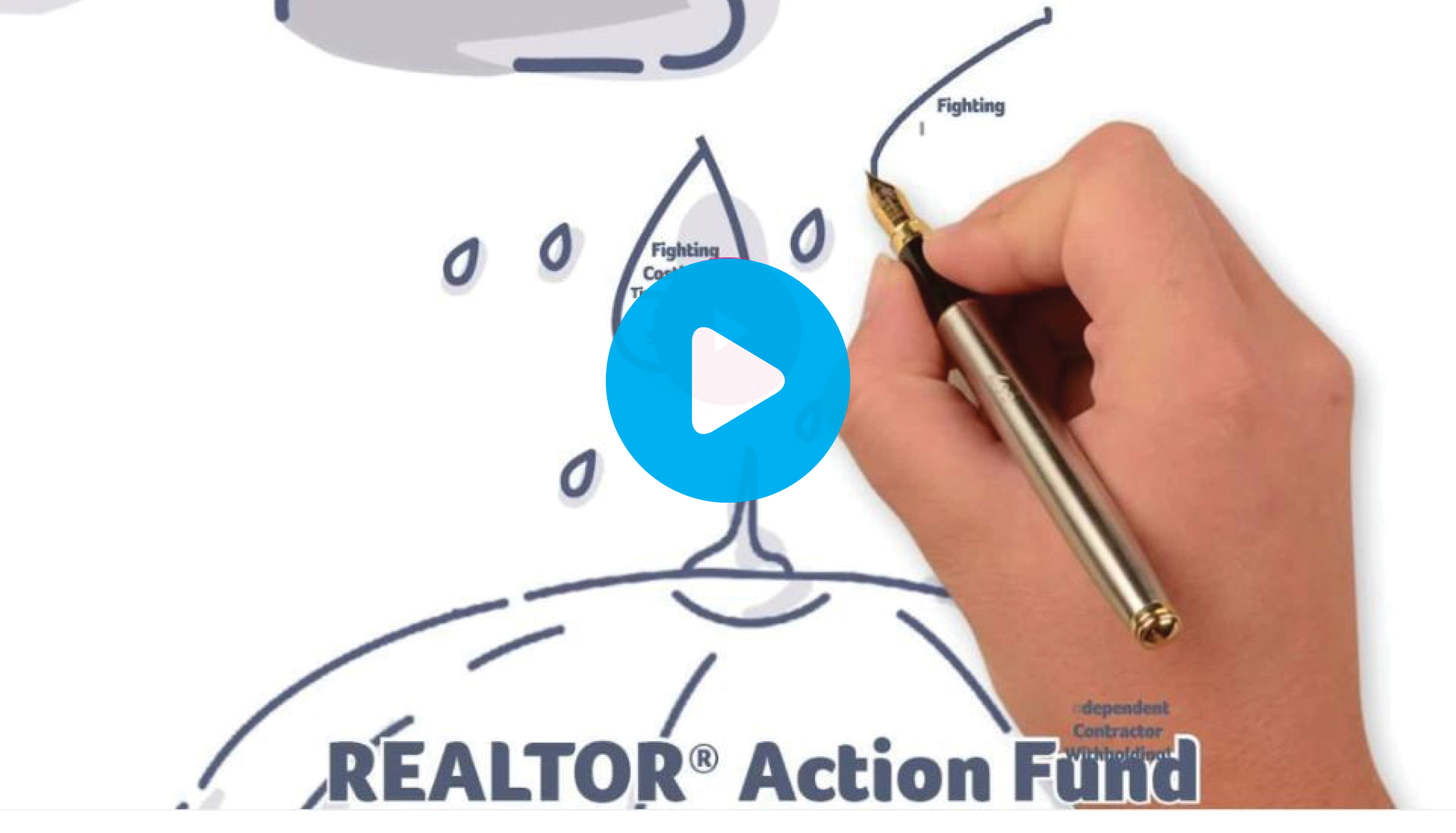 BrokerBay Ekey Integration
You can now Access Supra® iBox lockboxes from within the BrokerBay Scheduling App, enabling a streamlined experience for you and your clients. By simply using your existing Supra eKEY PIN, showing agents can use the scheduling app to open the Supra lockbox, and listing agents can open the lockbox and release the shackle to place and remove lockboxes!
If you have any questions please contact CCAR Member Services at
[email protected]
or 925.295.1270.
MLS "AREA" Field Change Notice – Nov. 6, 2023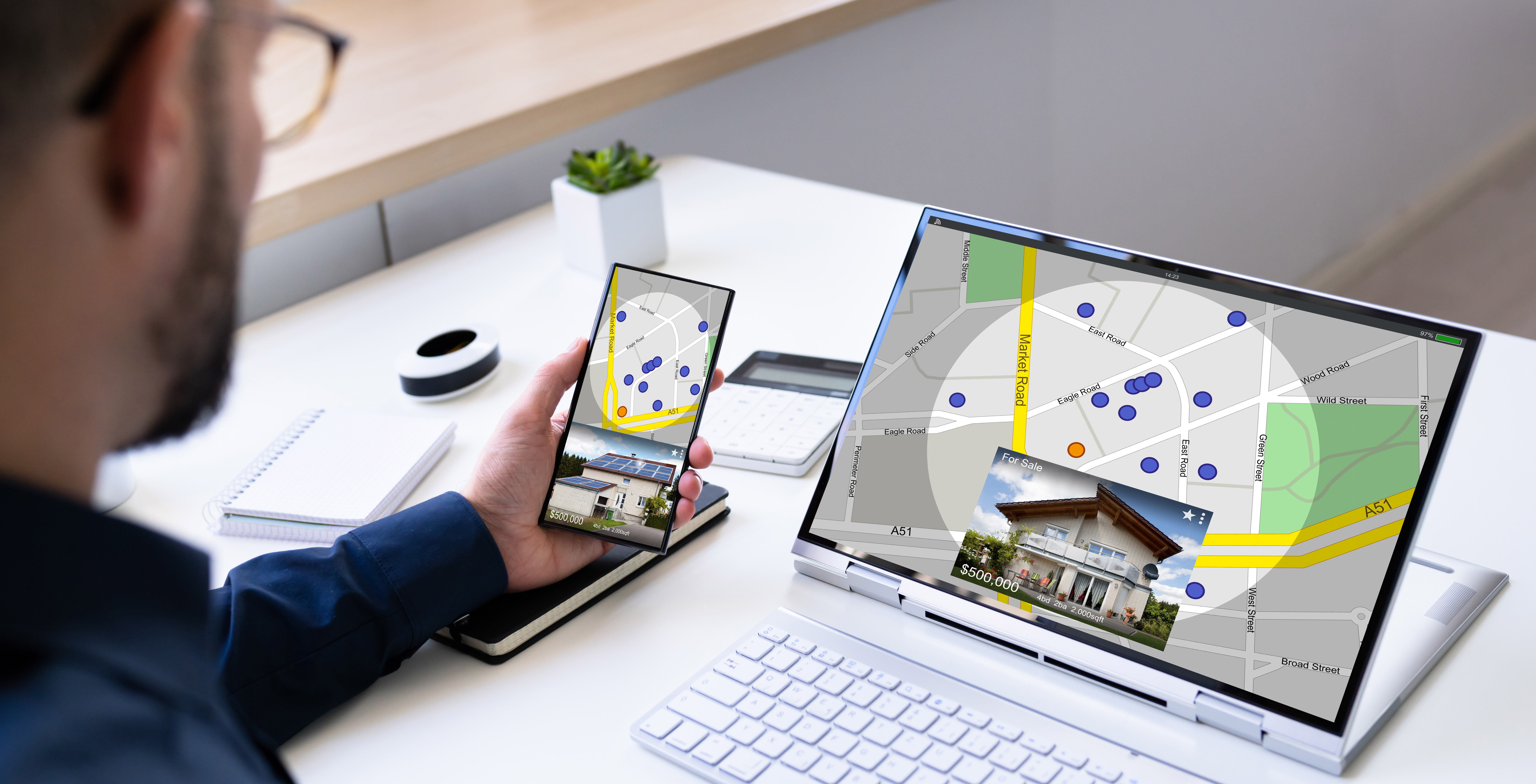 Effective November 6, the "AREA" field lookup values will be updated to a single lookup value called "Listing". This means that instead of selecting various "AREA" options, you will now see one "Listing" value. We want to ensure that you have a clear understanding of how this change will impact your workflow.
Action Required – Update Your Saved Searches
To avoid your clients receiving unnecessary email notifications, we kindly request you to update all your Active Saved Searches that currently use the "AREA" field. You can use the following alternative fields instead: "Map Search," "City," or "Zip Code." By making these updates before November 6th, you will prevent your clients from being bombarded with emails due to the change.
What alternative fields can you use?
1. Map Search
2. City
3. Zip Code
Why are we making this change?
The decision to update the "AREA" field was driven by several factors…