CONTRA COSTA ASSOCIATION OF REALTORS®
WEEKLY NEWSLETTER | JANUARY 24, 2023
FEATURED: Keep Your R.E. Business Organized with your CRM
Wed., Feb. 1  |  9:00am – 10:00am
FEATURED: The Art of Buiding a Repeat & Referral Business (CCAR Members Only)
Thu., Feb. 2  |  10:00am-11:00am     
Power Up Your Prospecting Efforts
Wed., Jan. 25  |  9:00am – 10:00am
2023: New Year, New Brand
Wed., Jan. 25  |  1:00pm – 2:00pm
CMA Reports and More with Cloud CMA
Wed., Jan. 25  |  1:00pm – 3:00pm
RPR: Your Commercial R.E. Secret Weapon
Thu., Jan. 26  |  11:00am – 12:00pm
LionDesk CRM: Account Setup
Mon., Jan. 30  |  8:00am – 8:45am
LionDesk CRM: Contact Management
Mon., Jan. 30  |  10:00am – 10:45am
LionDesk CRM: Automate Communication
Mon., Jan. 30  |  12:00pm – 12:45pm
How to Input & Maintain Your Listing
Mon., Jan. 30  |  2:00pm – 4:00pm
California Real Estate Disclosure Forms
Tue., Jan. 31  |  10:00am – 1:00pm
Keep Your R.E. Business Organized with your CRM
Wed., Feb. 1  |  9:00am – 10:00am
The Art of Buiding a Repeat & Referral Business
(CCAR Members Only)
Thu., Feb. 2  |  10:00am-11:00am             
Get to Know zipForm Basics
Thu., Feb. 2  |  10:00am-11:30am             
License Renewal Crash Course
Fri., Feb. 3  |  9:30am – 12:00pm
Converting Leads into Clients
Fri., Feb. 3  |  10:00am – 11:00am           
Visit the CCAR Calendar to view/register for additional online training opportunities.
CCAR, C.A.R., & NAR Member Dues 

NATIONAL ANTHEM PRESENTATION
CCAR's CRAB FEED RETURNS! – Feb. 3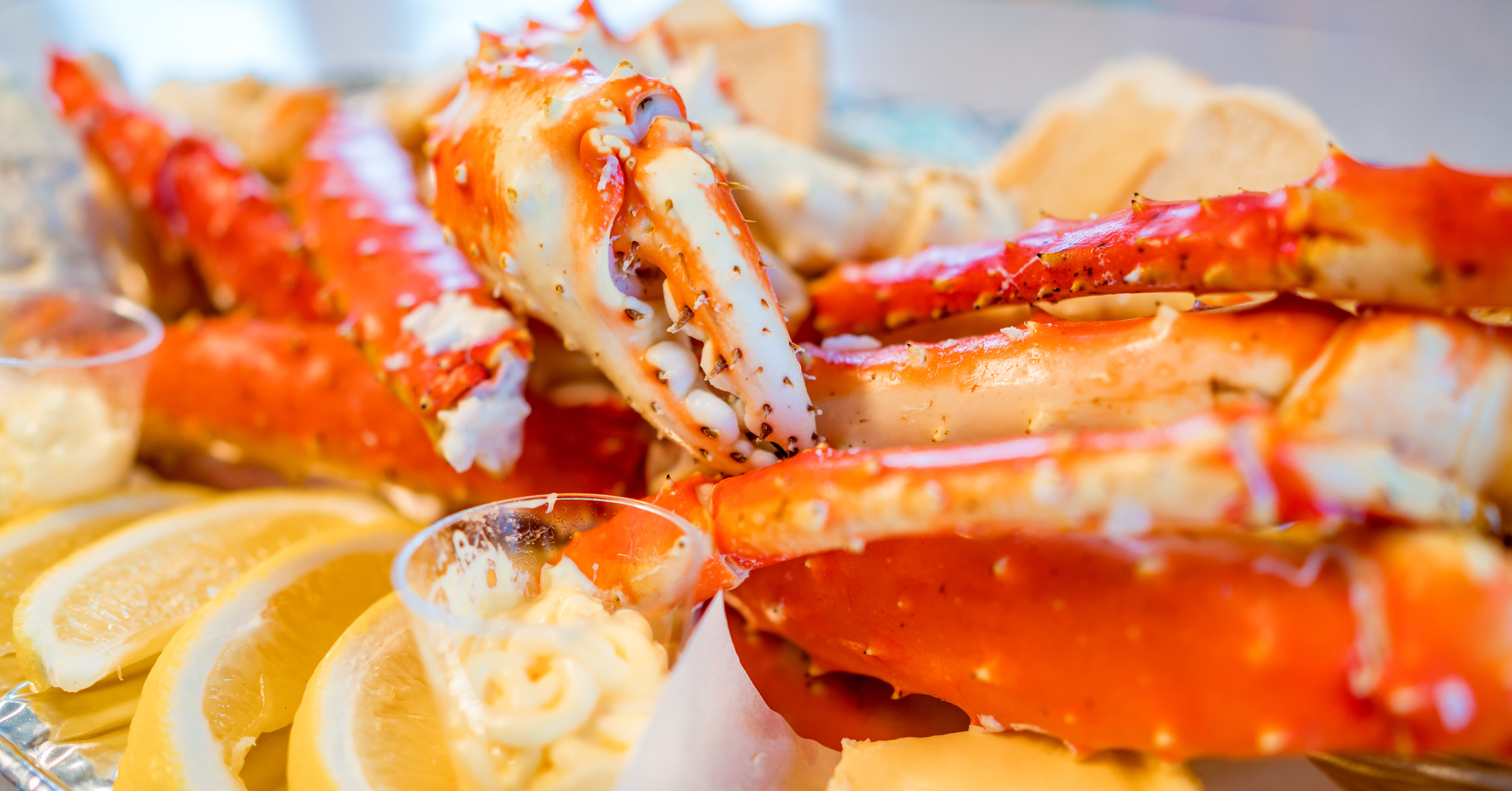 Join us next Friday, February 3rd from 6:00 – 10:00pm at the Pleasant Hill Community Center for a night of amazing food, music, and fun with friends and colleagues!

After two long years, CCAR´s 22nd "Annual" Crab Feed has returned! Being one of our most popular (and delicious) fundraisers, this event always sells out quickly—so get your tickets soon at $100 per person or $1,000 for a table of 10. Come bid on fabulous auction items, take your chances playing in a raffle, and dance to the DJ spinning records—you are sure to have a great time! All proceeds from our crustacean celebration (also tri-tip, pasta, and salad) benefit the CCAR Scholarship Foundation and CCAR Helping Hands Fund!
Register Here >
View the Flyer >
IN MEMORIAM – BROOKS BALDWIN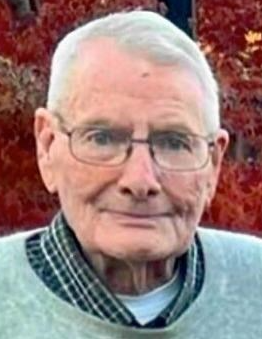 CCAR extends its deepest sympathies to the family and friends of Brooks Baldwin who recently passed away. Brooks began his Real Estate Career in 1976 with Wallace/Anderson REALTORS® and was on the CCAR Board in various capacities, serving as President in 1988. A celebration of his life will be held on Saturday, February 4th at 2pm at the Hillcrest Congregational Church, 404 Gregory Lane in Pleasant Hill.
Read More >
New CCAR Board Celebrates Debut Event
at Blackhawk Auto Museum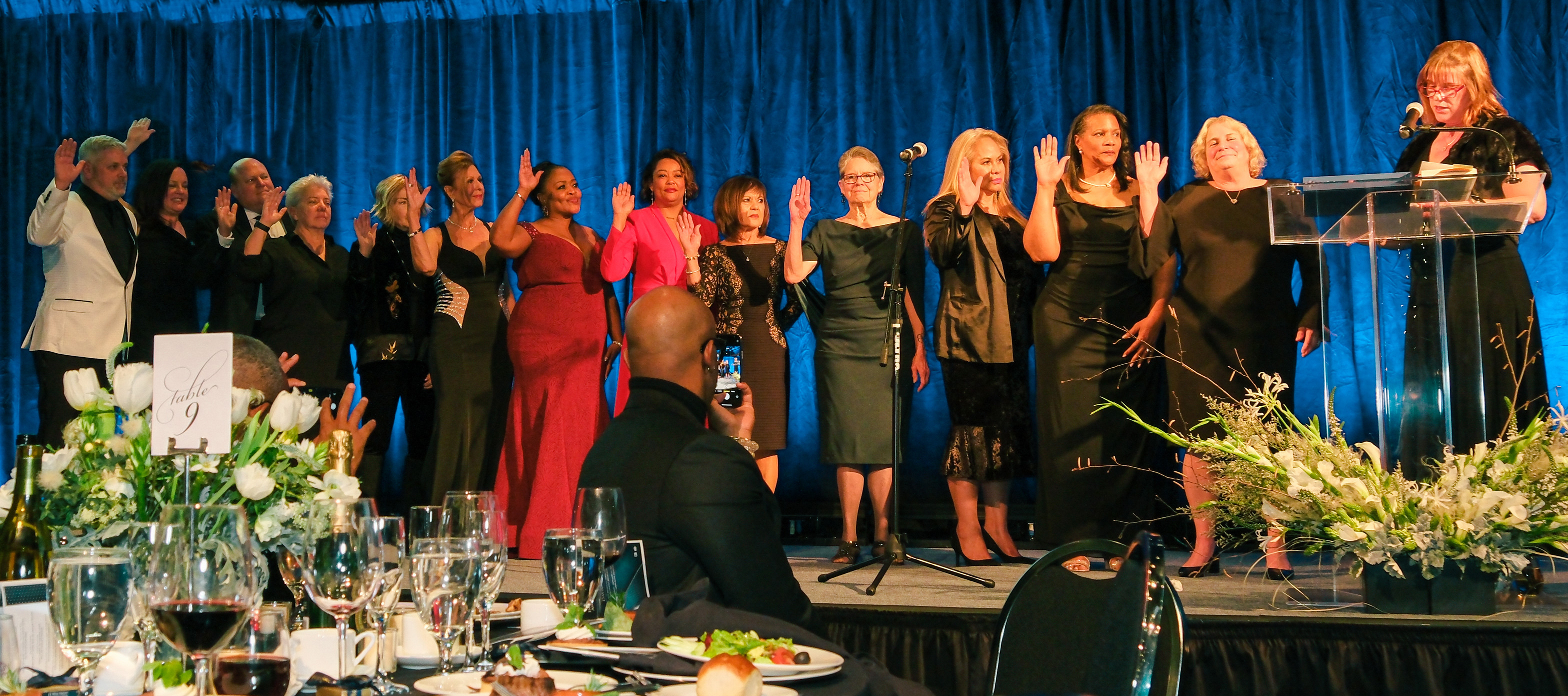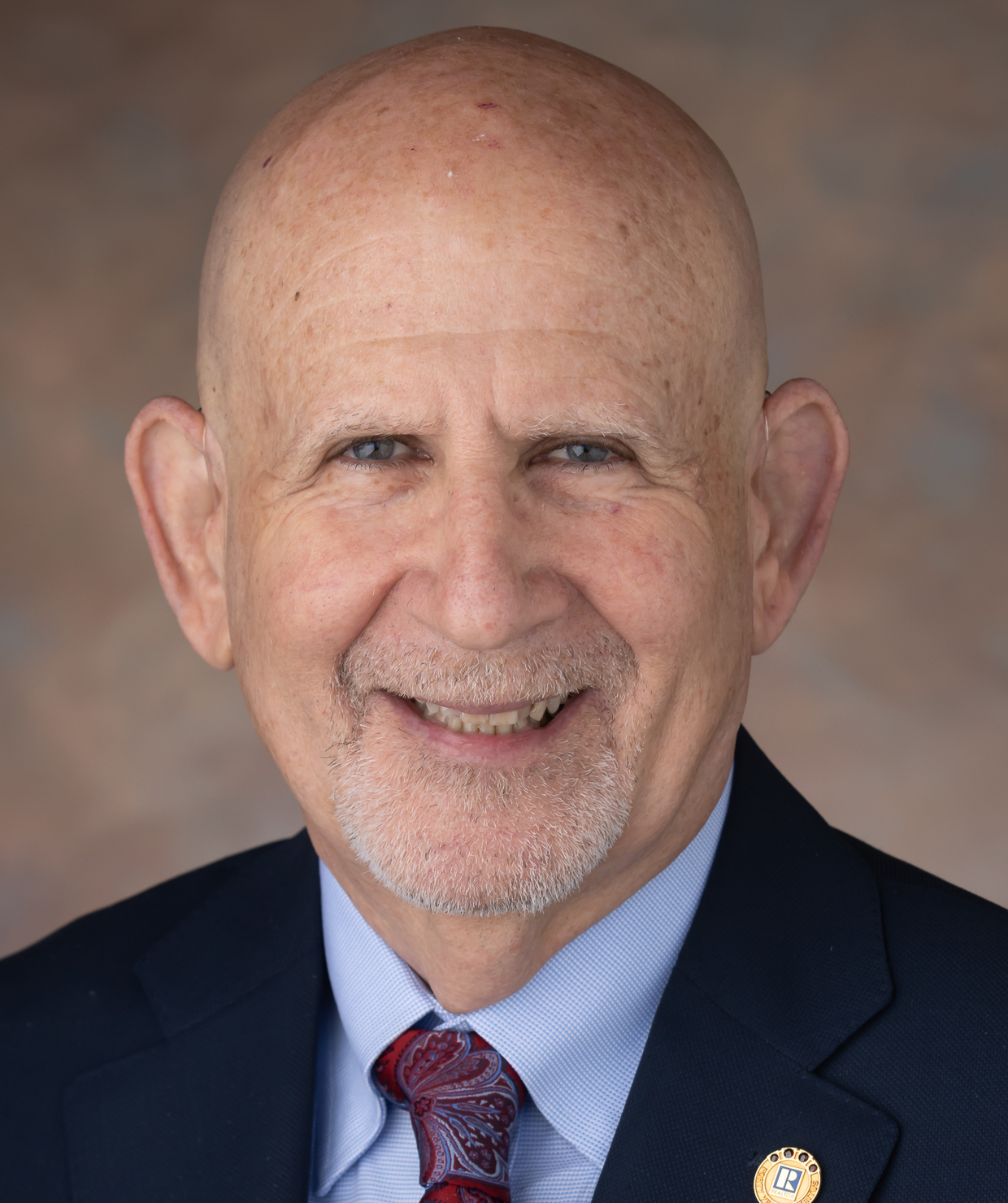 CCAR Welcomes 2023 President David Schubb, President-Elect Tyra Wright, Past-President Debi Mackey, Treasurer Darnella Aulani, Secretary/CEO Sheiren Diaz, Directors Aeysha Corio, Zina Hall, Donna Souza, John Fondnazio, Matt Rubenstein, Mary Beall-Neighbor, Valerie Crowell, and Affiliate Liaison Tracy Harrington.
Nearly 300 members and guests gathered at the Blackhawk Auto Museum on Saturday night to celebrate the swearing-in of the new CCAR Board of Directors, led by President David Schubb. REALTOR® Tyra Wright received official recognition as the incoming President-Elect and a select group of outstanding members received the Association's highest professional awards.
Event Emcee Mark Ibanez (formerly KTVU Ch. 2) charmed the crowd in his usual manner, sporting a pair of purple velvet Louboutin slippers. C.A.R. President-Elect Melanie Barker led the crowd in the Pledge of Allegiance and acted as officiant for the formal induction ceremony.
Featured guests included City and County officials and staff, such as County Supervisor's Candace Andersen and Ken Carlson, and Marilyn Cachola Lucey, Deputy District Director for Assemblymember Bauer-Kahan along with CCAR past presidents, volunteers, affiliates, and sponsors. Leadership and staff from Associations around the Bay Area also attended.

Distinguished Members Receive Awards
Congratulations and accolades go out to the four extraordinary members who received the Association's highest honors for their service to the organization and community.
President's Community Service Award
Jim Walberg,
Bay Area Compass Team
Affiliate of the Year Award
Tracy Harrington,
Green Escrow

REALTOR® of the Year Award
Melinda Byrne,
Key Realty
CCAR Emeritus Award
Marilyn Cunningham,
Yellow Brick Rd. REALTORS®

Thank You to our Inaugural Sponsors!
We would like to thank our generous sponsors for making the Inaugural and many of CCAR's business and charity events possible. Your consideration reflects your commitment to our business and our community and we are truly grateful.
LeadHax | Bay Area News Group
Compass Realty
Green Escrow
Black Knight
CCRIM
Family Matters
Janistyle, Inc.
The Schubb Group
Security Pacific
Supra
Virtual Tour Café
Yellow Brick Rd. REALTORS®
Cathy Lee Design Services
JCP-LGS Disclosures
Paragon MLS – Sold Data Requirement – Jan. 30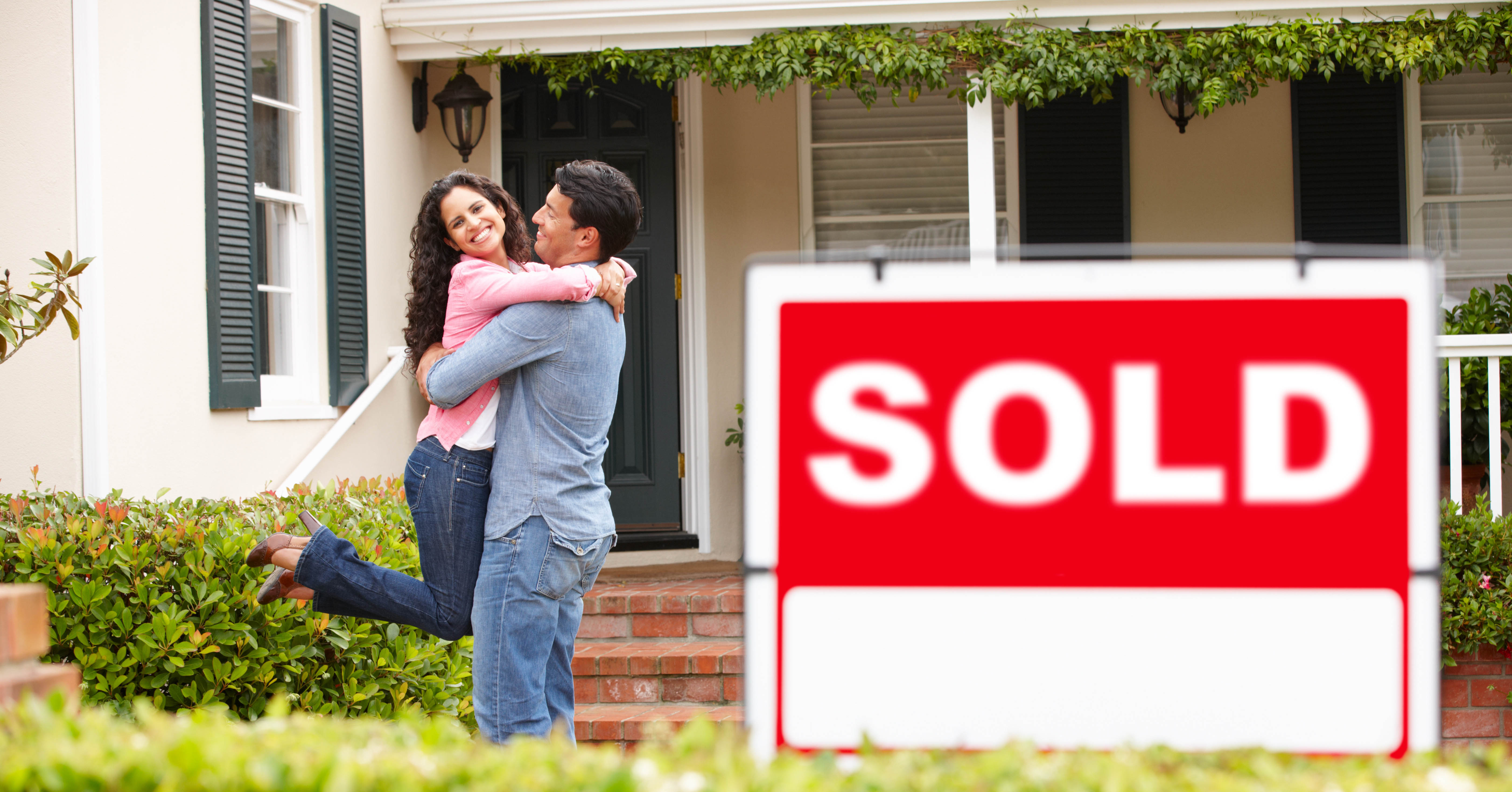 Beginning January 30th, the following fields will be required to mark a listing "sold" in the MLS.
    1. Sale COOP
    2. Number of Offers
    3. Concessions
If you have any questions please contact CCAR Member Services at [email protected] or 925.295.1270