A Faster, Easier Way to Do More Business.
Remine's Property Intelligence Platform creates an opportunity beyond just a transaction.
Remine brings home buyers, home sellers, real estate agents, and lenders together on a single platform defined by choice, clarity, and speed.
Access Remine via the Resources Menu in Paragon.
Intuitive in use, elegant in design, and powerful in practice. Remine is a sleek, modern MLS front-end solution designed by agents for agents. It provides all the essential MLS functions that REALTORS® need to do business — outside of listing add/edit. 
Available via desktop or mobile app, it's your one-stop-shop for property searches, predictive analytics, engaging with clients, branded CMAs, and more!
If you have any questions please contact CCAR Member Services at [email protected] or 925.295.1270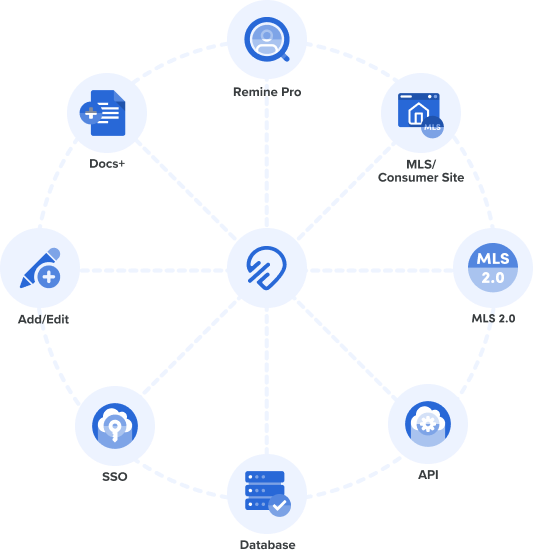 Map-based search allows you to quickly navigate, view, filter and track thousands of properties and people.
Track people and properties that meet your business objectives. With Track, monitor changes that may indicate someone is ready to buy or sell, as well as trends in home preferences or neighborhoods. Spend your time prospecting the right clients at the right time.
Collaborate with clients more efficiently with a modern Saved Search experience. Facilitate many parts of a deal, start-to-finish on one platform.