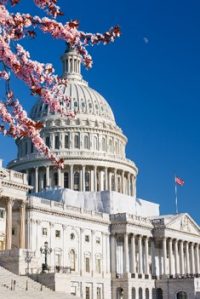 November elections yield positive results for property owners
C.A.R. Proposition 19 Initiative passes by narrow margin; additional real estate related State ballot measures reflect negative public sentiment towards rent control and increased business property taxes; voters approve County and local sales and business taxes. City Council representation results mixed.
2020 STATE BALLOT MEASURES:
No: 52%  |  Yes: 48%
Voters reject Split Roll Tax Measure to increase taxes on small businesses  and commercial property owners
Proposition 15 would have provide $6.5B to $11.5B in new funding for public schools, community colleges and local government services by creating a "split roll" system that increases taxes on large commercial properties by assessing them at market value without changing property taxes for small business owners or renters. The measure failed by a small margin of about four percentage points.
Yes: 51.5%  |  No: 48.9%
Voters approve C.A.R. Initiative for property tax transfers, exemptions and revenue for wildfire agencies 1
Proposition 19 passed with just over 51% of the vote. As passed, the proposition would increase property tax burden on owners of inherited property in favor of providing expanded property tax benefits to homeowners ages 55 years and older, disabled homeowners and victims of wildfires and natural disasters.
No: 59.8%  |  Yes: 40.3%
Prohibits local governments from imposing rent control on variety of housing units2
If approved, Proposition 21 would have allowed local governments to establish rent control on residential properties that have been occupied for over 15 years and allow landlords who own no more than two homes to exempt themselves from such policies. This would have essentially repealed some of the provisions in the '95 Costa-Hawkins Rental Housing Act. Prop 21 was rejected by 60% of California voters.
COUNTY | CITY BALLOT MEASURES:
CONTRA COSTA MEASURE X PASSES: 58.45% | 41.55%
Measure X will levy a 1/2-cent sales tax to help fund the County General Fund. Stated use of funds include hospitals and community health centers, fire and emergency response, early childhood and essential county services.
CONCORD MEASURE V PASSES: 50.47% | 49.53%
Measure V extends and increases voter-approved sales tax from 0.5% to 1% to help bolster Concord's General Fund. Funds designated for emergency/disaster response and preparedness, supporting local businesses through recovery, street repair, crime prevention, homelessness and other City services. 
ORINDA MEASURE R PASSES: 58.74% | 41.29%
Measure R will extend/increase voter-approved sales tax from 0.25% to 0.5% to boost City's General Fund. Funds will be used for street maintenance, storm drain repair, and emergency/disaster preparedness. 
RICHMOND MEASURE U PASSES: 72.53% | 27.47%
Measure U will restructure the City's Business License Tax calculation method from a per employee tax to a gross receipts tax. 
SAN PABLO MEASURE S PASSES: 79.19% | 20.81%
Measure S will extend a voter-approved sales tax that passed in 2012 known as Measure Q which will revert a temporary sales tax back to a 1/2-cent (total rate of 8.75%) for five years, then be reduced by 1/4-cent (8.5%) for the next five years, then terminated after 10 years. It will not increase local taxes beyond what was originally approved as Measure Q.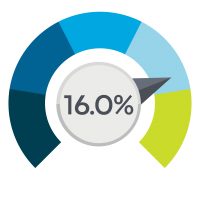 Help us reach our CCAR goal: 21%.
Contributions can be as little as $20. Your return on investment will be priceless.
| CONTRIBUTE TODAY  >
Federal Glover, Incumbent
Supervisor, District 5
City Council (3 seats):
Jim Diaz, Incumbent
Peter Cloven
Leticia 'Holly' Tillman
City Council:
Dist 2: Carlyn Obringer,
Incumbent
Dist 4: Ed Birsan
Incumbent (unapposed)
Town Council:
Newell Arnerich, Incumbent
Renee Morgan, Incumbent
Dave Fong
City Council (3 seats):
Lisa Motoyama
Paul Fadeli, Incumbent
Tessa Rudnick
City Council (3 seats):
Alexander Walker-Griffin
Dan Romero, Incumbent
Tiffany Grimsley
City Council (3 seats):
Cameron Burks, Incumbent
Carl Anduri
Gina Dawson
City Council:
Dist 2: Mark Ross,
Incumbent
Dist 3: Brianne Zorn
Town Council:
Renata Sos, Incumbent
David Stromberg
Teresa Onoda
City Council (2 seats):
Darlene Gee, Incumbent
Inga Miller, Incumbent
City Council (2 seats):
Devin Murphy
Maureen Toms
City Council:
Dist 1: Melvin Wills,
Incumbent
Dist 5: Gayle McLaughlin
Dist 6: Claudia Jimenez
City Council (3 seats):
Patricia Ponce
Arturo Cruz, Incumbent
Abel Pineda, Incumbent
City Council:
Mayor: David Hudson
Dist 1: Scott Perkins
Dist 3: Sridhar Verose
City Council (3 seats):
Kevin Wilk, Incumbent
Cindy Darling
Loella Haskew, Incumbent
OCT 2020 | With election season comes a race for space to post signage. Be sure to familiarize yourself with local laws pertaining to sign placement, which may differ in every city. Illegal sign placement may result in onerous legislation that could severely restrict all signage privileges. | REVIEW CITY SIGN ORDINANCES >
PROTECTING PRIVATE PROPERTY RIGHTS  |  One of the most important services organized real estate provides members and consumers is representation in the halls of government. The REALTOR Action Fund (RAF), supported solely by REALTOR contributions, raises money to advance the goals of political action committees (PACs) supporting real estate at the local, state and federal levels of government.  | LEARN MORE >
Debi Mackey, Chair
Henry Giovannetti
Leslie Manzone