Need Housing Now Initiative Urges Legislature to Address Housing Affordability and Availability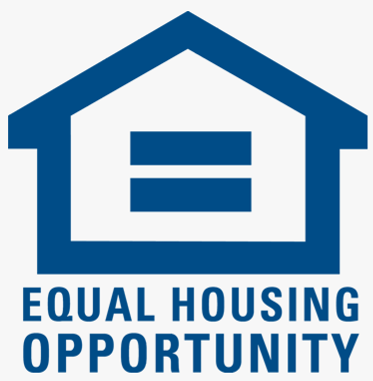 Earlier this month C.A.R. unveiled its Fair Housing and Equity legislative package designed to help address ongoing fair housing and equity issues that persist, especially for communities of color. The package is part of C.A.R.'s statewide Californians Need Housing Now initiative, which urges the Legislature to enact policies that address the issue of affordability and availability plaguing many communities across California with increased housing supply and fair housing reforms. These bills address the historic inequities facing Black, Indigenous, and People of Color (BIPOC) that have made it more difficult for these communities to access and afford housing in California.
Legislation that C.A.R. is supporting includes requiring implicit bias training for realtors, removing discriminatory language in property records, prohibiting discrimination against people living in affordable housing and repealing Article 34 of the California Constitution. Details of those pieces of legislation are as follows:
Prohibiting Discrimination Against Residents Living in Affordable Housing
Assembly Bill 491 (Gonzalez)-First Hearing Pending: This bill will ensure that multifamily properties provide the occupants of affordable units the same access to common entrances, common areas, and amenities that are available to the occupants of market-rate units and do not isolate affordable units to a specific floor or area.
Uniform Partition of Heirs Property Act (UPHPA)
Assembly Bill 633 (Calderon)- This bill adds California to the list of states that utilize the Uniform Partition of Heirs Property Act (UPHPA). Under current law, if several heirs jointly inherit a property and there is no will, trust or other method of conveying the property at the time of the owner's death, one heir can go to court to force the sale of the entire property, often at below-market rates. Furthermore, heirs who may be in an immediate need of money have been taken advantage of by predatory persons who buy small shares and then force these below-market sales at which they purchase the property. These forced partition sales have had an outsized negative impact on those in financially disadvantaged groups, more of whom tend not to have wills or trusts. This measure seeks to preserve family wealth by providing a series of simple due process protections to ensure all parties receive their fair share of the inherited proceeds and ensure the best value for the inherited property is obtained. AB 633 passed its first committee hearing, Assembly Judiciary.
Implicit Bias Training for Real Estate Professionals
Senate Bill 263 (Rubio) – This bill now requires a licensee's continuing education requirement to include a two-hour course on implicit bias training for real estate licensees, including actionable steps licensees can take to prevent implicit bias. It also requires the current fair housing training to include participation in interactive training where roleplay scenarios are used to illustrate live-experiences from the perspective of both a consumer and a licensee. AB 263 passed its committee hearing in Sen. Business, Professions, and Economic Development.
Repealing Article 34
Senate Constitutional Amendment 2 (Wiener, Allen)- Enacted by voters in 1950, Article 34 of the California Constitution requires that any development comprised of "low-rent" dwellings, financed in whole or in part by federal, state, or local government, be approved by a vote of the people in the jurisdiction where the project is located. Article 34 does not just apply to "public housing" but also affects mixed-income developments that often contain units partially "subsidized" by local government. Since 1992, C.A.R. has had policy supporting affordable workforce housing and has sought to advance policies seeking to increase the state's housing supply. C.A.R. is a co-sponsor of S.C.A. 2, which seeks to repeal Article 34 in its entirety. This bill is pending referral to a policy committee.
If you have any questions about the above legislation, please contact C.A.R. at [email protected].