Expanded MLS Data Access Coming in January
Seven regional MLSs form NorCal MLS Alliance, enabling one-stop-access to thousands of listings throughout 22 Northern California counties.
With one login, MLS Participants and Subscibers will have access to thousands of listings spanning from the Greater Bay Area and Silicon Valley to the Monterey Coastline, up through the Central Valley to Sacramento and the Sierra foothills. What this means for homebuyers and sellers is expanded property listing search options and more marketing exposure.
The NorCal MLS Alliance grew from the existing reciprocal access model and will continue to evolve as technology improves and additional regional MLSs sign on to provide members and subscribers with greater access to MLS data. When fully implemented, this seven-member-alliance will benefit more than 55,000 brokers and agents.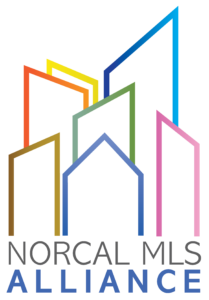 Users will experience significant benefits from the new expanded data system while continuing to use familiar technologies from their home MLS systems. Additionally, they will reduce the number of data feeds necessary to run their businesses and eliminate the need for dual/multiple entry of listings into various regional MLS systems, saving time and money.
EXPANDED LISTING DISTRIBUTION
Maximum exposure – Simultaneously input listings into 4 MLS platforms
Input a listing into the Paragon system and that will automatically post that listing in all seven participating MLSs which include CCAR, Bay East, bridgeMLS, BAREIS, Metrolist, MLSListings and SFAR. A single-sourced IDX feed will be available soon.
Maximum access – One search for Broker Tours/Open Houses in 22 counties
With this new system, Participants and Subscribers will be able to search Broker Tours and Open Houses for all on-market listings in all 7 regional MLS jurisdictions.
CCAR Participants and Subscribers will access Metrolist, BARIES and SFAR platforms from one (Paragon) home platform, eliminating the need to login to those systems separately. 
Saved Searches – If you have saved searches in the BAREIS, Metrolist and/or SFAR MLS platforms, you must document the search criteria from each and replicate in Paragon. 
Contacts – Upon launch, users must export contact data from BAREIS, Metrolist and/or SFAR MLS and import into Paragon.
CMAs – If you have created CMAs in the BAREIS, Metrolist and/or SFAR MLS platforms you must save a copy to your files to maintain continued access. 
On Market Listings from BAREIS, Metrolist and/or SFAR MLS platforms must be transferred to the Paragon system or cancelled. 
CCAR will make every effort to enable a seamless transition to the new system and technical staff will be available for ongoing support.