You may be missing out on hundreds of professional resources if you don't know how to find them.
LEARN HOW to quickly navigate the CCAR website to unlock all your membership benefits. Follow the simple instructions below.
Start on CCAR HOME at ccartoday.com, then click any of the tabs at the top of the page to go directly to your preferred area of interest.
Each major subject, or benefit/service area is represented as a header tab (e.g., RESOURCES & SERVICES, MLS RESOURCES & INFORMATION, EDUCATION, COMMUNITY SERVICE, GOVERNMENT AFFAIRS, PROFESSIONAL STANDARDS, ABOUT CCAR) and can be hovered-over to reveal sub-categories designed to address your every need.
If you want to find everything offered by the CCAR Education Department, select/hover-over "EDUCATION" tab and scroll down and click on your desired resource.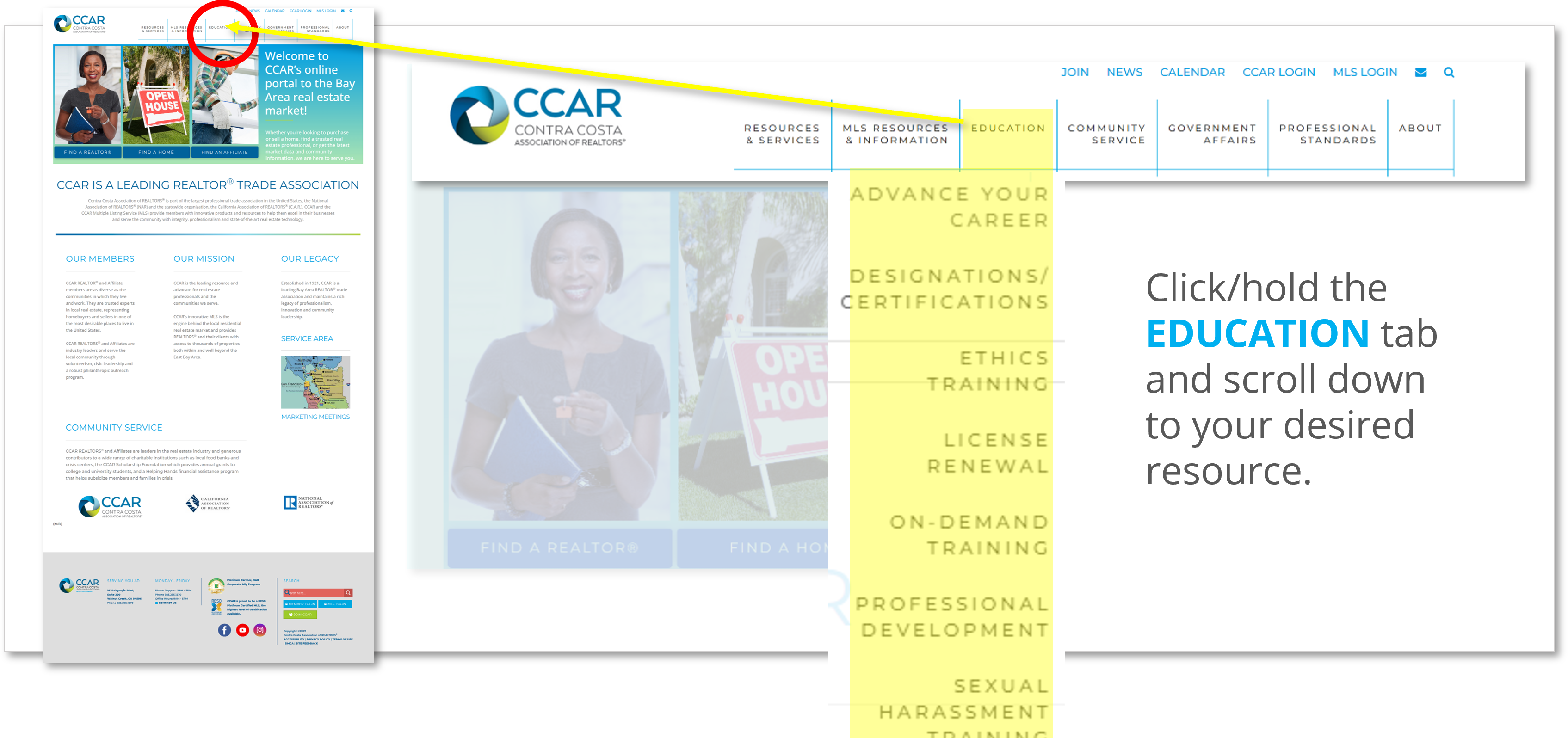 Every subject, every benefit, every service, every product, every minor nugget of information you need to know about your CCAR membership can be found with a simple keyword search on

ccartoday.com

.
Start at the very top of the CCAR HOME page and look for the MAGNIFYING GLASS icon on the top far right.
When you click on the icon, you will be directed to a SEARCH box where you can type in any word or phrase and you will be able to view a drop-down menu of possible options/links;
Keep scrolling till you find a match, or simply enter a new search term to begin again.
We recommend you take a few minutes each week to scan the CCAR CALENDAR which features all publicly viewable events. Login to get up-to-the-minute listings of all scheduled classes and events, check your registration statuses, and benefit from member discount pricing.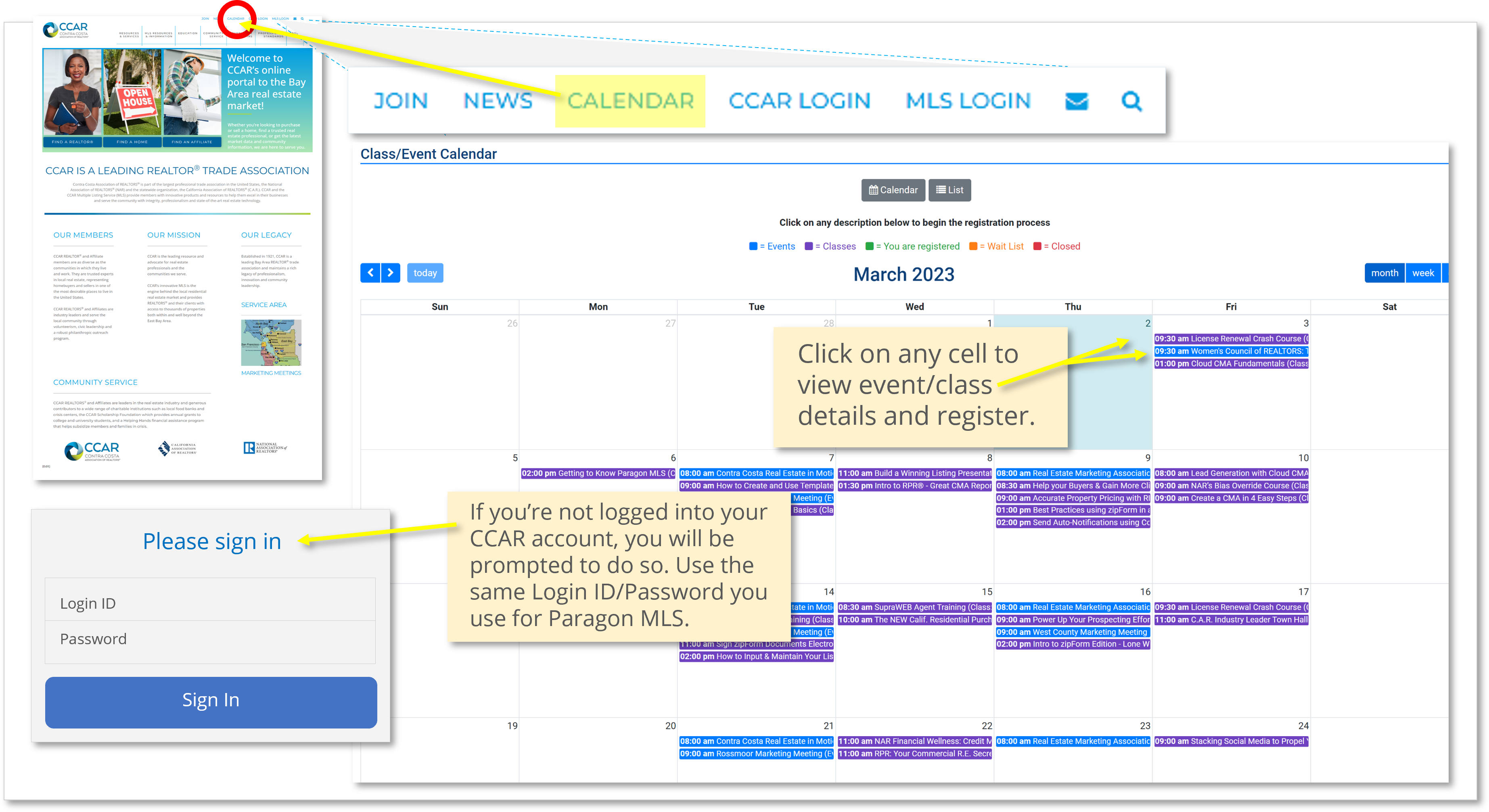 You now have instant access to countless membership benefits and services. We hope these instructions were helpful and welcome your questions and comments.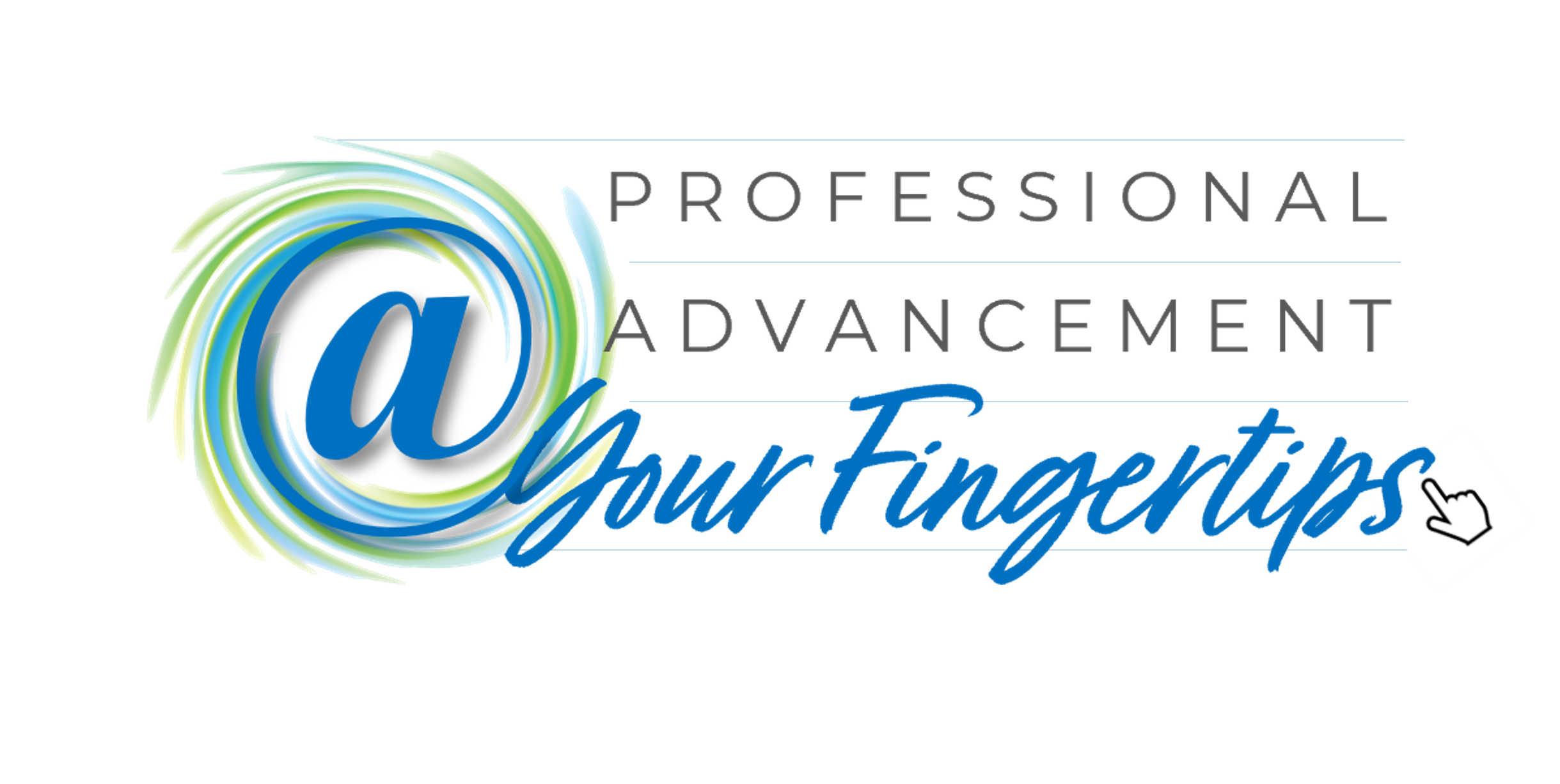 The ccartoday website contains a wealth of untapped riches. Take a look at all the resources you can easily access with just a few clicks:
RESOURCES & SERVICES:
> Broker Resources
> Consumer Resources
> Forms
> Join CCAR
> Membership Benefits
> Affiliate Benefits
> Leadership Development
> Marketing Meetings
> New Member Resources
> Technical Support | Sales
MLS RESOURCES & INFORMATION:
> MLS Login
> MLS Rules & Regulations
> NorCal MLS Alliance
> Paragon 5 Support
> Market Statistics
> Supra Key Center
> MLS Product Platform
> Marketing Tools
> Mobile Apps
> Syndication Tools
> Transactional Tools
> Additional Resources
EDUCATION:
> Advance Your Career
> Designations | Certifications
> Ethics Training
> License Renewal
> On-Demand Training
> Professional Development
> Sexual Harassment Training
> RPR
> CCAR Courses
> C.A.R. Courses
> NAR Courses
COMMUNITY SERVICE:
> Charitable Events
> Helping Hands Fund
> Scholarship Foundation
GOVERNMENT AFFAIRS:
> City Sign Ordinances
> City Websites
> Contra Costa County Information
> Disclaimer & Disclosure Advisories
> Defensible Space Laws
> RAF: REALTOR Action Fund
PROFESSIONAL STANDARDS:
> C.A.R. Legal Hotline
> Code of Ethics
> Code of Ethics Demystified
> Complaint forms
> Filing An Anonymous Complaint
ABOUT [CCAR]:
> CCAR Bylaws
> Strategic Plan
> CCAR Committees
> CCAR Awards
> CCAR Sponsors
> and many many many more!…