TOTALS
• Total Eligible: 3868
• Total Voted: 647
• Percent Voted: 16.73%
PRESIDENT-ELECT (1 Open Position)
Count    Choice
298        Debi Mackey
337        Greg Souza
DIRECTOR-AT-LARGE (4 Open Positions)
Count    Choice
347        Henry Giovannetti
333        Peter Maclennan
399        Joe Norton
415        David Schubb
438        Tyra Wright
PROPOSED BYLAW AMENDMENT – ARTICLE XV – AMENDMENTS – Section 1
Count    Choice
477        Vote YES on the Proposed Amendment
64           Vote NO on the Proposed Amendment
April 30, 2019
In accordance with Article XI of the Corporation Bylaws, this will serve as notice that the election for the 2020 Board of Directors
shall be held beginning on June 3, 2019 at 9am and ending June 17, 2019 at 9am.
A 2020 President-Elect and four (4) Directors-At-Large shall be elected in this election.
Additionally, an approval of proposed Bylaw Amendments, as described below, will be included in the election ballot.
In order for this election to be valid, the number of votes cast must equal or exceed the quorum requirement of 15% of the total CCAR REALTOR® Membership (determined by the record date established on May 3, 2019) by the end of the election cycle at 9am on June 17, 2019.
The quorum for this election is 581 votes.
APPROVAL OF BYLAWS AMENDMENTS
The CCAR Board of Directors recommends approval of the following changes to the CCAR Bylaws (Proposed Amended Language is in red):
ARTICLE XV – AMENDMENTS – Section 1. Amendment – (a) Upon Majority Vote of Membership. These Bylaws may be amended by: (a) a majority vote of the REALTOR® members present and qualified to vote at any meeting at which a quorum is present, provided the substance of such proposed  amendment or amendments shall be plainly stated in the call for the meeting; or (b) a written ballot. If amendment is sought by written ballot, the ballot must be delivered personally, by facsimile, regular mail, electronic mail or other electronic means to all members qualified to vote, plainly state the substance of the proposed amendment or amendments, provide an opportunity to specify approval or disapproval, and give at least ten (10) days in which to return the ballot delivered personally, by facsimile, regular mail, electronic mail or other electronic means to the A.O.R. Amendment by written ballot will only be effective if the number of votes cast within the time specified equals or exceed the number of votes that would have been required at a member meeting. Amendment (b) Upon Majority Vote of Board. In addition, the Board of Directors may, at any regular or special meeting of the Board of Directors at which a quorum is present, approve amendments to the Bylaws which are mandated by N.A.R. policy or set forth in the C.A.R. Model Bylaws, or as otherwise permitted in California Corporation Code, Section 7150.
These statements are published as submitted.

President-Elect (1 Open Position)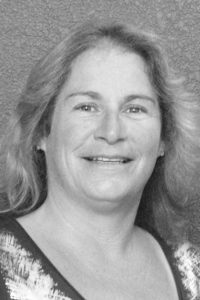 Debi Mackey
I am running for President Elect because what's important to you is very important to me. I am asking for your vote. I bring a vast amount of experience and knowledge to our field with over 26 years as a full time broker/agent in this business.

I have served on many board committees such as Grievance, Education, Diversity, Vice Chair for Budget and Finance, Local Government Relations and the Home Preservation Task Force and Chaired Home Affordability Committee. I currently serve on our Executive committee, Board of Director's and I know what a commitment it takes to not only keep current with the changes in the Real Estate market, but also to be prepared and to fight any and all challenges such as rent control, loss of mortgage interest deduction, just cause evictions, and protecting prop 13 just to name a few.

I am not afraid to stand up to our disruptor's nor anyone or anything that gets in the way of us being the best Realtor's we can be.

Being a Full time Realtor is what I hold dear and near to my Heart.

So please vote for Debi S. Mackey "Your Realtor with Heart" for President Elect.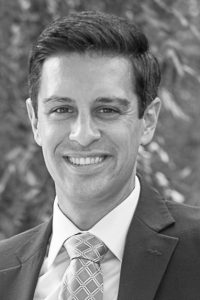 Greg Souza
It's no secret, Realtors are contending with forces from nearly every angle wanting to disrupt our business. From tech startups trying to convince the public that technology can replace Realtors knowledge, experience, code of ethics, and our vast network of personal and professional relationships. Adapting to ever evolving consumer demands, we are witnessing company and agent consolidations, with broker models changing in many directions.

Having the right leadership at the helm is vitally important for our future and why I am running for President Elect. My experience within CCAR has me uniquely qualified to bring this great association up to the next level. My vision: an enhanced MLS experience, cutting edge tools, products, valuable education, and community information to make you a more successful Realtor. My commitment is protecting this great business, upholding industry standards, and defending homeownership rights.

• Director of CCAR 2017 – 2019
• Executive Committee – 2018
• Local Government Relations 2010- Present, Vice Chair 2018, 2019
• Young Professional Network 3 years
• Budget & Finance 2019
• MLS Committee 2019
• President – Real Estate Marketing Association (RMA) 2013
• RMA Realtor of the Year 2013
• UC Irvine – BA Political Science, Minor in Business, Minor in Psychology
Director-at-Large (4 Open Positions)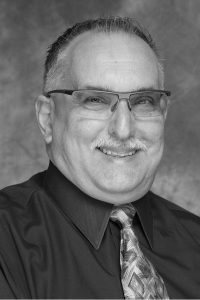 Henry Giovannetti
Henry Giovannetti is seeking your valuable vote for re-election to another term with the Contra Costa Association of Realtors (CCAR) Board of Directors.
Henry owns and operates Pine Creek Realty, an independent brokerage, in Concord. He is a licensee in good standing with the California DRE, and continuous CCAR member since 1991.
Giovannetti has served CCAR in multiple volunteer roles:
•  Member, Board of Directors (District 3) 2018
•  Current Member, MLS and Technology Committee (served over 10 years)
•  Current Member of Budget and Finance Committee
Prior to real estate sales he held officer level positions in commercial and regulatory Banking.
Giovannetti has been recognized for his community service as a citizen police volunteer and Community Service Officer with the City of Concord Police Department from 1995 until 2009.
Giovannetti shares a genuine concern for the wellbeing of Realtors. He is anxious to help define the future of our member livelihood at a time when many non-traditional real estate business models constantly emerge around us. His goals are to make strong contributions to CCAR leadership, use of smart technology and wise investment of time to drive sound business decisions that benefit members now and in the future.
Thank you for your vote!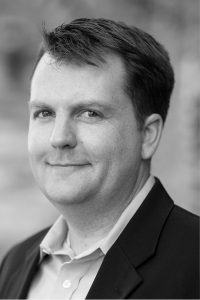 Peter Maclennan
I believe in real estate!

Real estate is the greatest wealth building tool for most people. As REALTORS®, we play an active and vital role helping our clients achieve real estate wealth through home ownership, investment properties, residential and commercial development, and agricultural endeavors. If elected as a director, I will advocate for the value that REALTORS® bring to our clients and real estate transactions. With excellent service to our clients and collegial professionalism, CCAR will remain a dynamic organization propelling our region forward.

I have been a licensed broker since 2008. I originally worked for a commercial hard money lender before starting my own brokerage, Maclennan Investment Group, Inc. Since leaving the lending industry in 2011, I have been full-time in brokerage, helping clients buy and sell homes, purchase and exchange investment properties, lease commercial space, and locate development opportunities. I also manage 2 successful agents under my license. I currently serve as Vice-Chair on the MLS & Technology committee. I have been married to my wife Lisa for 13 years and we have 5 children. My family and I volunteer with Safe Refuge for Children and Families and are active in our church and community.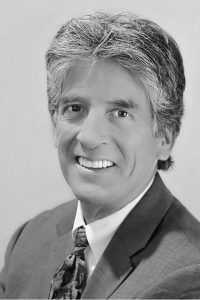 Joe Norton
Real Estate is all I've ever known. I received my Salesperson license in March of 1976 and I never looked back. I obtained my Brokers license four years later and have never stopped learning, studying, analyzing and asking questions. To say that I've seen a lot would be an understatement.
I lived through Wellenkamp. I lived through the S&L scandals and then, twenty years later, watched it happen again with the Banks.
I'm now living through the iBuyers, the Auctions, the Compass/Zillow battles for market dominance and the debates about a Statewide MLS.
And through all of this, I am encouraged and engaged in the opportunities that are being presented.
There is so much room for growth and evolution. And I hope to be a part of that at the Board level.
The new, the next, Generation of Realtors continue to amaze me with their ideas and values. And most importantly, their expectations. Because they reflect their peers, who will hopefully be making up a larger part of my Book of Business as I enter my 40th decade in this wonderful profession.
My goal would be to pursue their participation and integration into the fiber of CCAR.
Thank you!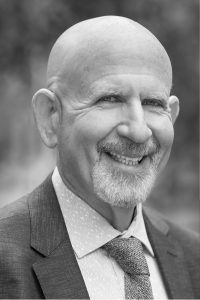 David Schubb
Affordability issues, supply issues, government actions, technology – all disruptions – or are they opportunities?

During my 50 years as a member of CCAR I've learned that our business is constantly changing and it's critical to remain up-to-date and informed. Past experience is certainly helpful in guiding decisions but the vast amount of knowledge needed due to changes in technology and the political climate require constant education. It's also crucial to listen to new ideas that often come from newer and younger members of our Association. It's a team thing.

During my current term as your Director I've learned an incredible amount about issues that are vital to our clients and our industry. I've seen how the knowledge and experience of our Board of Directors, Committee Members, and Staff have evaluated these disruptors, monitored political threats, explored and found MLS improvements/other tools, and made a positive impact in our community through involvement.

Thank you for considering me for your vote so that I may take this knowledge and continue to serve you in taking our profession to the highest level.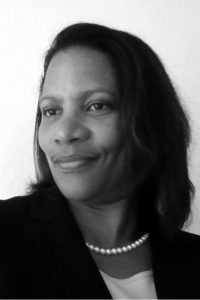 Tyra Wright
Since receiving my license in 2010, I have been actively involved in service. I enjoy giving back, being a contributor and doing my best to promote the mission of our industry, elevating our professional standards in business, and standing up for the preservation of private property rights. As such, I have and continue to serve on various committees. I am currently an active member of the Local Government Relations Committee and had the opportunity in 2015 and 2016 to be chairperson of the committee. I also currently work on the Local Candidate Recommendation Committee and the West Marketing Meeting Committee. I have served on the Grievance Committee and was Vice Chair in 2017.

Over the past two years, I have had the privilege of serving on the Board of Directors and I am asking for your vote so that I may continue to serve as an advocate for our membership in the board room as well as in the public domain. If elected, I will continue to support and promote our commitment to uphold a high level of professional standards and make every effort to contribute and provide service that is both helpful and of value to our membership.