Thursday, November 30, 2023 | 5:30PM
Richmond Country Club
1 Markovich Lane, Richmond
Single tickets: $75 | Table of 10: $750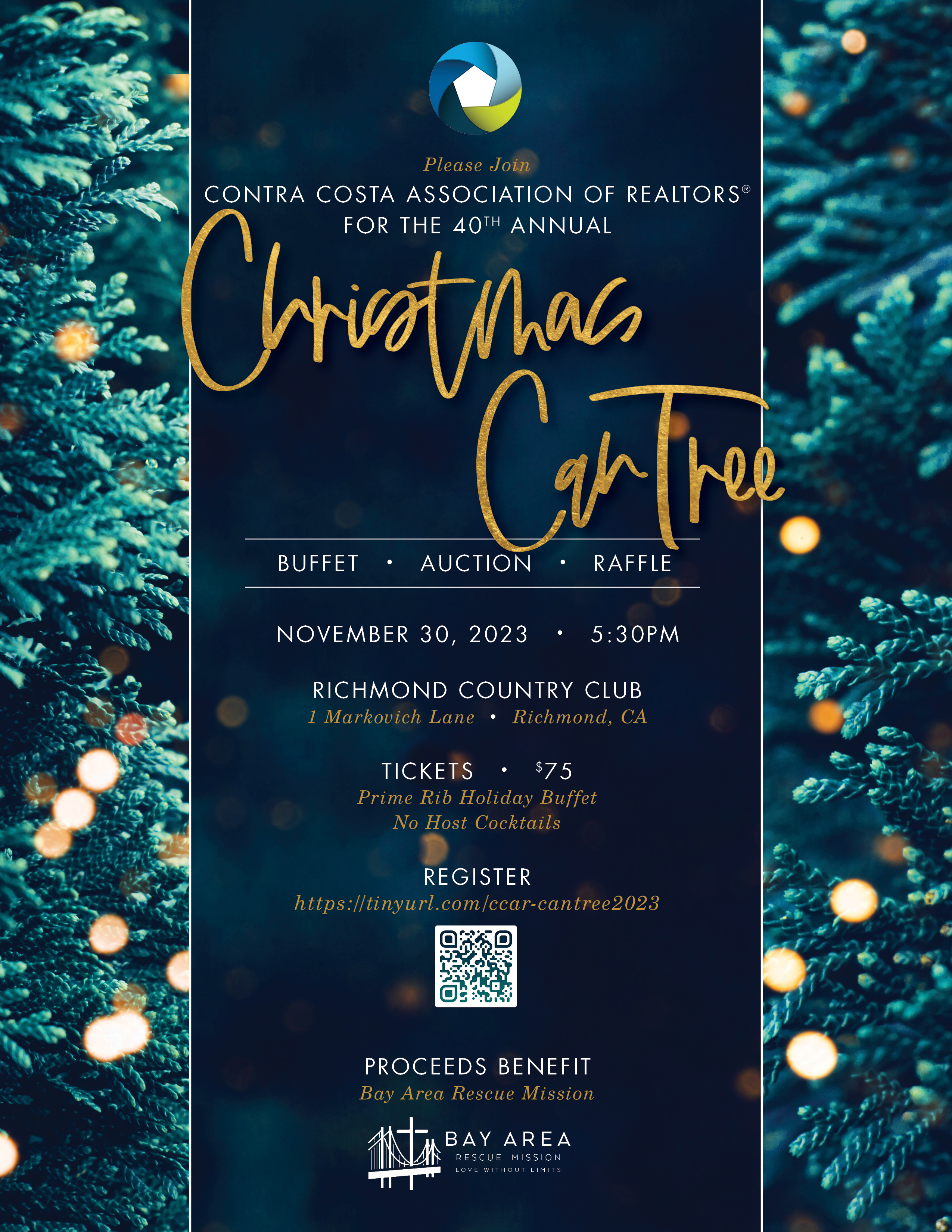 Celebrate the season with joy and generosity at CCAR's Annual Christmas CanTree Buffet—an enchanting tradition that not only promises festive fun but also makes a meaningful impact for the Bay Area Rescue Mission!
Indulge in the holiday spirit with our delicious prime rib buffet and delectable cake auction. Cheers to the season with our no-host bar, creating an atmosphere of warmth and camaraderie. This lively setting includes raffles and an auction boasting fabulous prizes, providing the perfect start to your holiday shopping, with the chance to win incredible gifts!
Elevate the experience by reserving a table of 10, contributing to the growth and grandeur of this event or donate items to our auction, with every bit of the proceeds going directly to supporting the Bay Area Rescue Mission. Your contribution aids homeless individuals—men, women, and children—in our community by providing shelter, meals, and transformative programs aimed at ending homelessness.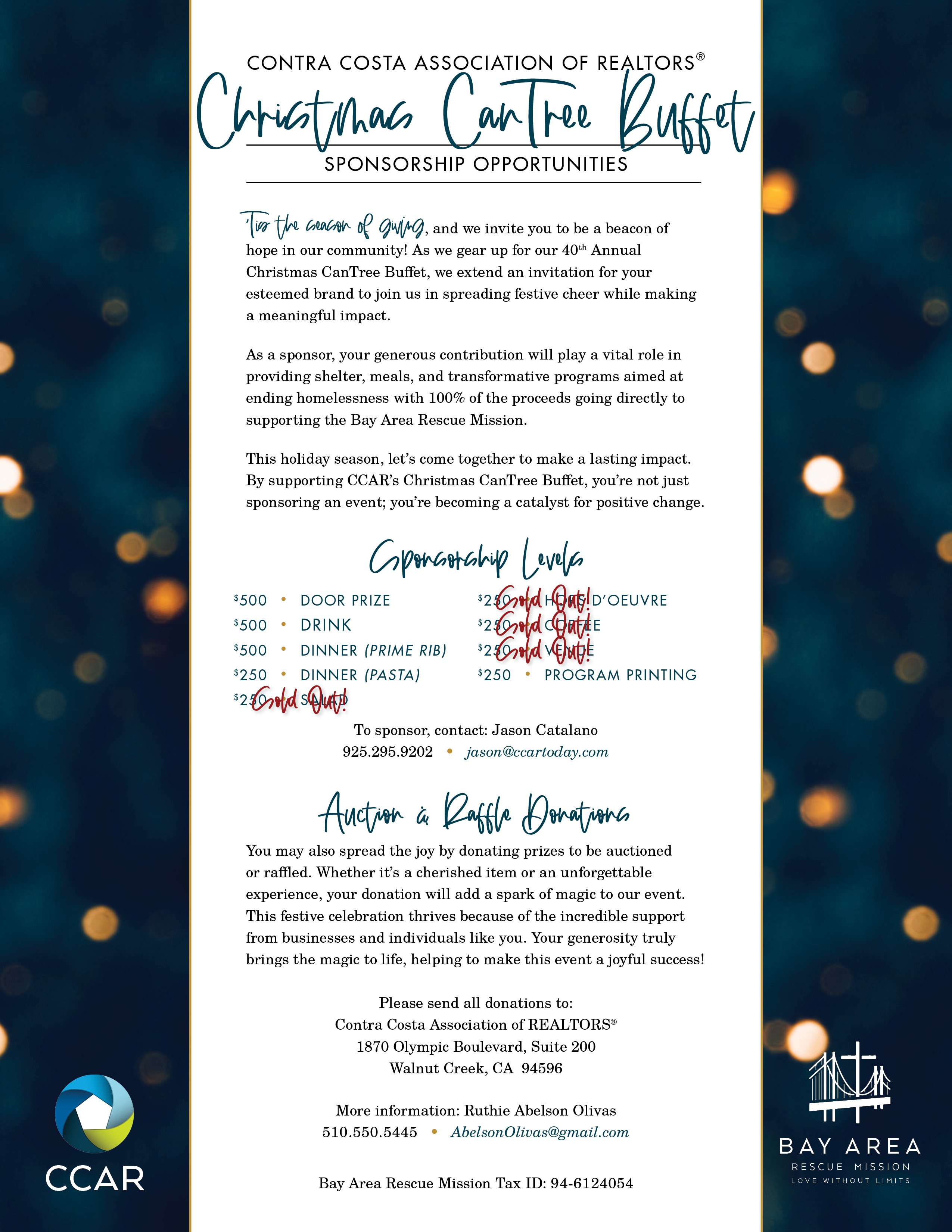 For those seeking a more prominent presence, explore our sponsorship opportunities and align your brand with the spirit of giving this holiday season. Join us in making a difference and spreading joy to those in need.
'Tis the season of giving, and we invite you to be a beacon of hope in our community! By supporting CCAR's Christmas CanTree Buffet, you're not just sponsoring an event; you're becoming a catalyst for positive change!
You may also spread the joy by donating prizes to be auctioned or raffled. Whether it's a cherished item or an unforgettable experience, your donation will add a spark of magic to our event. This festive celebration thrives because of the incredible support from businesses and individuals like you. Your generosity truly brings the magic to life, helping to make this event a joyful success!
SPEcial Thanks
to our current sponsors!
SALAD  |  Helen Damonte, Fidelity Title
HORS D'OEUVRE  |  Martha Echols, Mutual of Omaha
COFFEE  |  Renee Bartels, Coldwell Banker
VENUE  |  Nicole Donn, US Financial