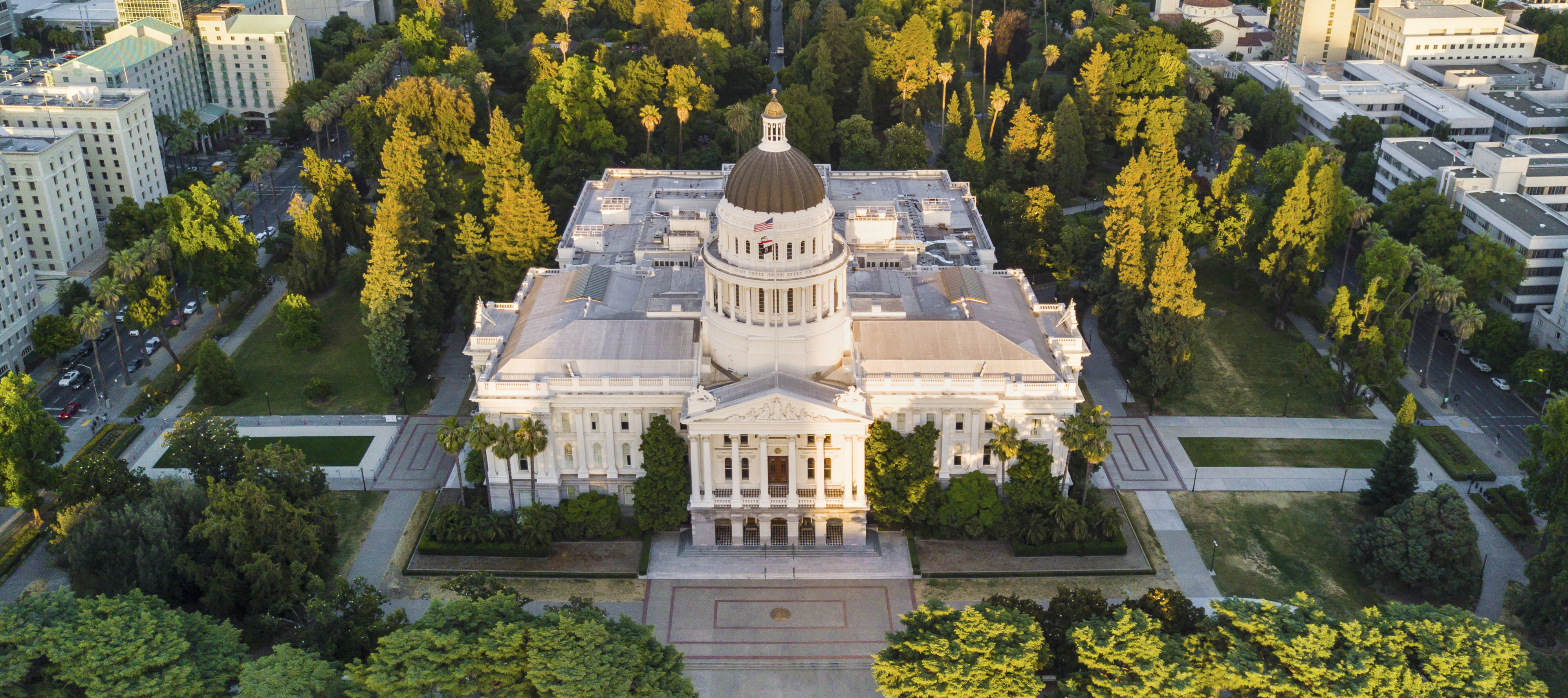 Statewide government outreach efforts are focused on advocating for property rights and policy solutions that increase homeownership opportunities and defeat legislation that further harms property home owners and exacerbates  the housing crisis
NO on AB 2710 – Rental Property: Right of First Offer
AB 2710 Prohibits rental property owners from offering their property for sale unless they first offer it to so-called "qualified entities" (e.g., existing tenants and non-profit corporations). C.A.R. opposes the bill because it is unnecessary and harms small property owners.
Background  |  AB 2710, which applies to any residential multi-family property and any single-family home or condo that currently has a tenant, prohibits rental property owners from selling their property to someone other than a so-called "qualified entity" for up to almost one year. The rental property owner who wishes to sell their property must first provide a "disclosure package" to each "qualified entity." Depending upon circumstances such as the type of property and the entity's ability to secure financing, the bill provides that this process could potentially take anywhere from several months to up to almost 1 year. AB 2710 applies to most transfers of single- and multi-family property.
C.A.R. OPPOSES AB 2710 because it harms property owners that need to sell quickly due to personal circumstances. For example, a senior couple who needs to sell their property quickly in order to move closer to family or more robust medical care will be unable to do so under AB 2710. This bill hurts property owners in need.
It reduces home ownership opportunities for working families. Home ownership opportunities, especially for working families of color, have been negatively impacted by both the ongoing housing crisis and the COVID-19 pandemic. This measure will further reduce these opportunities, making it even more difficult for California's working families to achieve the dream of homeownership.
It places undue financial hardship on property owners. Rental property owners wanting to sell their property will instead be forced to continue paying their mortgage and other property expenses for months and months, even if they cannot afford to do so, because they are prohibited from selling their property on the open market while a so-called "qualified entity" considers buying the property. This cycle may repeat itself if more than one entity expresses interest, barring the owner from selling the property on the open market even longer.
It exposes small property owners to cumbersome procedures and possibly to costly and time-consuming lawsuits. The notification process created by this bill is both complicated and burdensome, inviting potential litigation. Small property owners will need to keep careful records of each notification to each "qualified entity." If an owner accidently loses their proof of notification to a single entity, at any point in the process, they could be vulnerable to a lawsuit.
Status: PULLED by author and removed due to C.A.R. member lobbying on Legislative Day
Ask Senators to include funding for homeownership in State budget
C.A.R., along with a broad coalition of organizations, is REQUESTING that more funding for homeownership opportunities be included in the state budget. C.A.R. is requesting this additional funding because with the large state surplus, the state has a once in a lifetime opportunity to help decrease the income and wealth inequality gap and increase homeownership rates for working Californians. As REALTORS® know, homeownership remains the best way to create greater equity and build strong communities.

Background | Housing costs are skyrocketing. Last year the median home price was $786,750 and it is expected to surpass $830,000 in 2022. Right now, only 17% of Black and Latino households can afford to purchase that median priced home.
At the same time, California is experiencing a record-setting budget surplus of between $45-65 BILLION, but the Governor's proposed budget has only devoted $69 million to homeownership programs, and the state isn't even required to spend that full amount.
C.A.R. is requesting:
•$200 million for the state's existing down payment assistance programs, and
•$400 million for the development of deed-restricted homeownership programs, like Habitat for Humanity (one of C.A.R.'s coalition partners)
Why C.A.R. is Fighting for Increased Funding for Homeownership:
Homeownership should be an achievable goal for working Californians. Owning a home shouldn't be just for the select few. Too often in California, homeownership is out of reach due to high costs and the lack of entry-level housing. The state can help create more opportunities for homeownership with additional funding
Creating more homeownership opportunities will help close the wealth gap for communities of color. California's overall homeownership rate has declined to just 55%. Only 44% of Latino and 37% of Black families own their home.
The benefits of homeownership should be enjoyed by more working Californians. Overall, homeowners correlates to greater civic engagement, better health and if they have children those children achieve higher levels of education due in part to their ability to use their home's equity toward education.
Status Pending
LEGISLATIVE DAY UPDATE 05/17/2022:
We had two hot issues for Leg Day.  One was the AB 2710 (Kalra) and the second was our request for a greater allocation of funds in the state budget for homeownership housing. 
This was a most successful Legislative Day as the member lobbying efforts on both issues bore fruit. AB 2710 was pulled by the Author and is dead for the year. Also, on 4/28 the Senate President pro Tempore Toni G. Atkins (D-San Diego) and Senate Budget & Fiscal Committee Chair Nancy Skinner (D-Berkeley) announced the second phase of the Senate's "Putting Wealth to Work" budget proposal which include significantly more spending for homeownership including the "California Dream for All" program which is an innovative down payment assistance/equity share program for first time home buyers.
However, the Senate plan is by no means a sure thing.  Now there will be extended negotiations between the Governor, Speaker in the Assembly and the Senate Pro Tem and stakeholders to see what actually gets in.  Helping our case for more money for homeownership is state budget surplus looks to hit and unbelievable record 97.5 billion.
In addition to our leg day success, we also had a belated virtual leg day success.  The hot issue for virtual leg day was AB 2469 (Wicks) which would have established a statewide rental registry. That bill is also now dead.
We are currently in a battle over a bill to weaken the Ellis Act, AB 2050 which we strongly oppose.