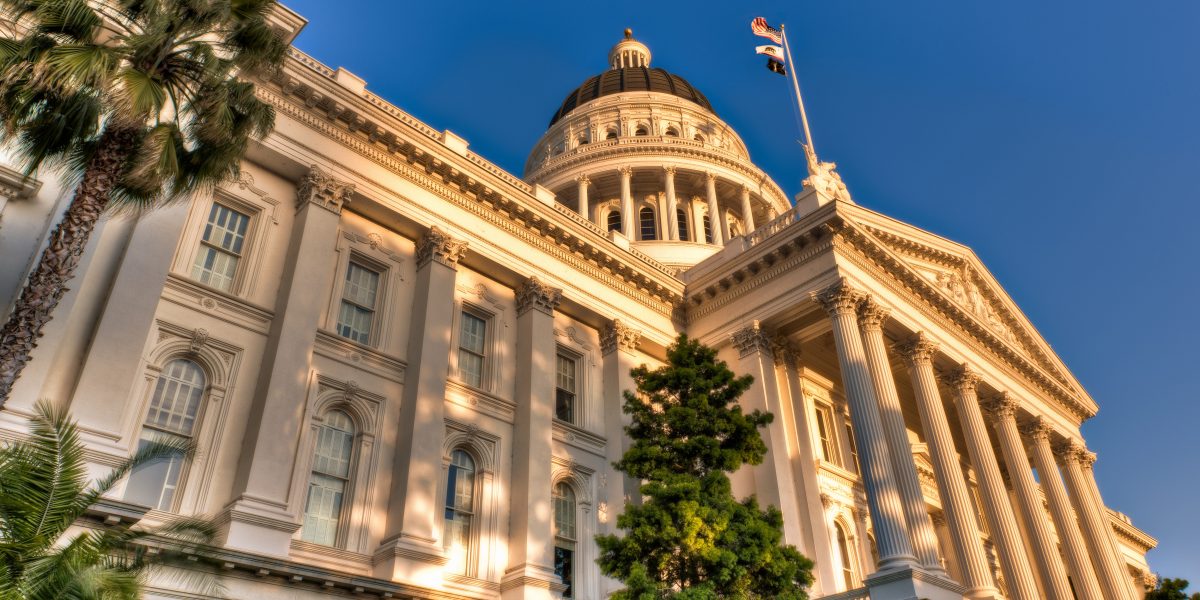 This week's C.A.R. Legislative Update includes information about the following bills and C.A.R.'s positions.
NEUTRAL

: AB 832 COVID-19 Relief: Tenancy: Federal Rental Assistance

SUPPORT

: AB 948 (Holden) Appraiser Discrimination

OPPOSE UNLESS AMENDED

: AB 500 (Ward) California Coastal Resources 

AB 832 COVID-19 relief: Tenancy: Federal Rental Assistance- NEUTRAL
The State Legislature introduced AB 832 on Friday which, among other things, allocates additional federal rent relief dollars to the state rental assistance program for housing providers with qualified tenants. Unlike current law, which caps recoupment by housing providers to 80% of back rent owed by qualified tenants, AB 832 ensures housing providers receive 100% of that back rent. Those housing providers who have already received 80% of back rent will receive the remaining 20% automatically.
AB 832 also extends the state's COVID-19 eviction moratorium through September 30, 2021, while prohibiting cities and counties from adopting stricter eviction moratoria through March 31, 2022. This legislation arrives just after the federal Administration extended the nationwide eviction moratorium through July 31, 2021. Tenant groups had been pushing for an extension of the state eviction moratorium through December 31, 2021.
While C.A.R. recognizes that federal law restricts the state's use of federal funds to assist only tenants who earn up to 80% of area median income, C.A.R. believes that, given the extended moratorium, housing providers who have tenants who earn above that federal cap who are experiencing pandemic related hardships and are unable to pay their rent should receive rental assistance. C.A.R. has expressed these concerns to the Legislature and is continuing to work to see if state funds can be allocated for such assistance.
C.A.R. is continuing to analyze the various provisions of the bill and C.A.R.'s Legal Department will have a detailed Q&A soon.
AB 832 represents a negotiation between the Administration and Legislative Leadership. The California Apartment Association and other major industry groups are neutral on the measure. Earlier this evening, the Legislature approved AB 832 with solid bipartisan support in both the Assembly and the Senate, and it is anticipated that the Governor will sign the measure into law by Wednesday, June 30.
Additionally, please find below a number of priority bills that will be heard in committee this week.
AB 948 (Holden) Appraiser Discrimination- SUPPORT
This bill requires a purchase agreement in a real estate transaction to inform a seller and buyer of the opportunity to report, through the Department of Consumer Affairs' internet website or telephone number, any suspicion of a discriminatory appraisal by the holder of a real estate appraiser license. It, furthermore, would require such a notice to be provided by a lender when a buyer is applying for a loan. Finally, the bill will make changes to the fair housing to apply the law to refinancing transactions. C.A.R. staff was involved in working with the Author's office to help make the bill effective and at the same time ensure it did not delay real estate transactions.
This bill will be heard in the Senate Business, Professions and Economic Development Committee on June 30.
AB 500 (Ward) California Coastal Resources- OPPOSE UNLESS AMENDED
This bill reestablishes the California Coastal Commission's authority to facilitate the preservation and creation of affordable housing for lower- and moderate-income households in the Coastal Zone. While C.A.R. supports the goal of creating more affordable housing, we are concerned the bill will not accomplish this mission. The Coastal Commission is not the appropriate government agency to review and implement plans that should be automatically approved in line with state law.
C.A.R. will oppose AB 500 until it is amended to make clear that the Commission cannot do anything over and above what the local government has done consistent with state law for low-income individuals. The amendments also make clear that the Commission must approve the plans submitted by local governments, and they must do so within 45 days. They cannot hold the plans and refuse to approve them.
This bill will be heard in the Senate Natural Resources and Water Committee on June 29.