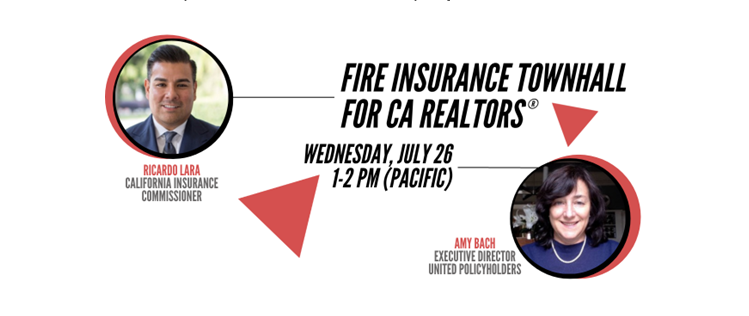 Learn how you can help your clients face the current fire insurance challenges. C.A.R. is committed to providing you with the solutions and essential info you need to share with your clients.
On July 26 from 1:00pm – 2:00pm, C.A.R. is holding a free one-hour, virtual townhall with Insurance Commissioner, Ricardo Lara, and Executive Director of United Policyholders, Amy Bach. Hear from experts at the Department of Insurance, United Policyholders and California Association of REALTORS® on the state of California's property and casualty insurance market and how the new safer from wildfires regulation can help homeowners and businesses qualify for insurance discounts.

Get your clients' questions answered on July 26 and provide them with C.A.R.'s new fire insurance educational resources. They've done the research so you can easily keep your clients informed on how to protect their homes, keep their insurance coverage and find new coverage when necessary.