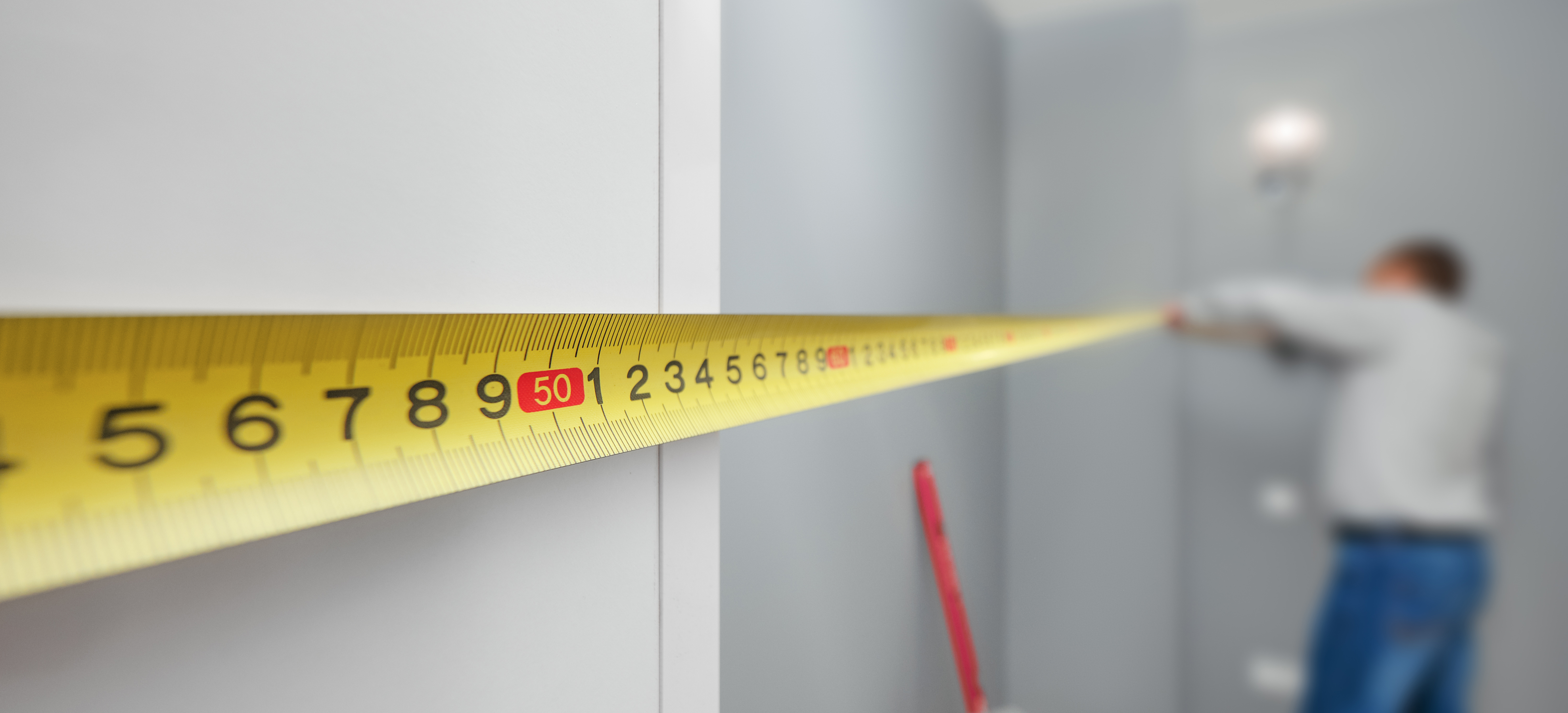 As of April 1, Fannie Mae began requiring the ANSI home measurement standard for appraisals of single-family homes.


Since the standard is not used universally, you may see discrepancies between the living space reported by the appraiser and the living space showing in public records data.


Fannie Mae has issued 

frequently asked questions

to answer questions about the standardized property measuring guidelines.
Fannie Mae's adoption of the ANSI standard for measuring the area of a home is creating questions and inconsistencies.
Let's say you take a listing on a nice little Cape Cod–style home that has 1,000 square feet on the main floor. The second floor, with two bedrooms and a bathroom, measures 500 square feet. You sell the property and, when the appraisal comes back, it shows only 1,000 square feet of above-grade space. What's going on? Has the appraiser made a mistake?
The answer is no, and here's why.
As of April 1, Fannie Mae requires the ANSI home measurement standard for appraisals; that standard has guidance on what constitutes living space that may differ from your understanding. It's the only one of the secondary financial agencies—so far—that has officially adopted this standard. Other government lending institutions (Freddie Mac, FHA, VA, and Rural Housing) indicate that they'll accept the ANSI standard, but it's unclear if they'll accept Fannie Mae's protocol when there are portions of the property that are used as living space but aren't classified as living space under ANSI.
Key Elements of the Standard
ANSI stands for the American National Standards Institute. It's a private nonprofit organization founded in 1918 that administers and coordinates the U.S. voluntary standard and conformity assessment system. ANSI doesn't develop standards itself but provides a framework for setting them in a wide range of disciplines. The ANSI home measurement standard is one of several; another commonly used standard is the American Measurement Standard.
The ANSI home measurement standard has a few key elements that you should be aware of:
It applies only to single-family housing. It doesn't apply to apartments, condos, or commercial property.
The measurement standard is from the exterior walls and includes the area on each floor above grade based on exterior measurements including stairwells but excluding open areas.
The standard requires a minimum ceiling height of seven feet. In second-story areas with sloped roofs living area starts at 5 feet on the slope, and 50% or more of the ceiling has to be 7 feet or above.
Living space that is below grade, even if it's only a foot or two, is to be considered basement space.
The standard requires that the property to be measured to the nearest inch or one-tenth of a foot.
In the case of our Cape Cod home, its second floor has a ceiling height of 6 feet 9 inches. Under the ANSI standard, none of that space is considered living space. Fannie Mae guidance indicates that the space should be included and valued appropriately but is not to be reported as above-grade living space; rather; it must be reported on the lower section of the adjustment grid as another item. However, bedrooms and baths found in this space are to be reported as above-grade bedrooms and bathrooms.
If you are confused, you are not alone.
A host of potential questions and problems accompanies the adoption of this standard, including how to treat functional space that's not defined as living space by ANSI. Fannie Mae has issued an FAQ that should answer many agent questions and provide guidance to appraisers on how to deal with individual situations. In addition, Fannie Mae's Selling Guide includes a section on how gross living area is measured and calculated.
The Quandary: Conflicting Data
Why did Fannie Mae adopt the ANSI standard? Millions of appraisals are submitted to Fannie Mae every year, and the agency determined that a national standard was needed to improve the consistency and reliability of appraisal reports when it comes to living area determinations.
Getting to that national standard is easier said than done.
Much of the information about property physical characteristics is obtained from public record sources that are usually developed by the county assessor. Some counties have adopted the ANSI rule and some have adopted the AMS. Others follow local tradition and practice. There are some differences in the two most common home measurement standards. For example, in addition to the issue of ceiling height, the AMS doesn't include stairwells in the living area, whereas ANSI does; that leads to discrepancies between appraisals and public records.
It is in our interest, as competent real estate professionals, to be aware of the ever-changing valuation landscape so that we can help our clients better understand the appraisal and financing process. In most areas, there are likely to be only minimal discrepancies between public records and the appraisal. But when those discrepancies are significant, it's important to understand why they exist and to be sure the space is being valued properly. Broad adoption of the ANSI standard by the secondary mortgage market would reduce confusion.