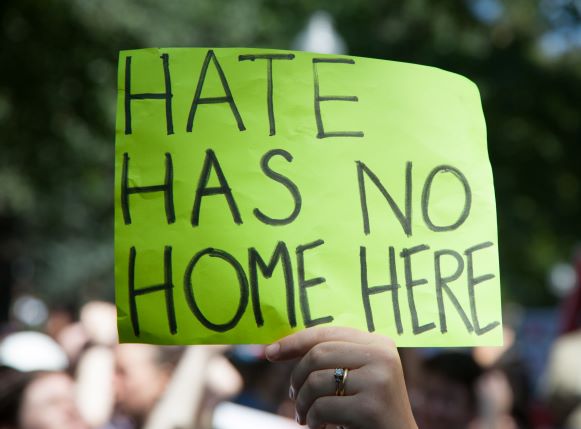 Code of Ethics amended to expand applicability to all REALTOR® activities on and off 'the field'
No matter the setting–business or private–REALTORS® must uphold NAR Code of Ethics; newly added Standard of Practice 10-5 also expands Duties to the Public to prohibit all discriminatory, harassing, hate speech… 
The National Association of REALTORS® has instituted changes to the Code of Ethics and Arbitration Manual which include amended policies that expand applicability to all REALTOR® activities. Realtors are now subject to disciplinary action for activities outside the scope of "business" or real estate transactions:
Policy Statement 29. Applicability of the Code to non-real estate related activities
While REALTORS® are encouraged to follow the principles of the Code of Ethics in all of their activities, a A REALTOR® shall be subject to disciplinary action under the Code of Ethics only with respect to real estate related all their activities., and transactions involving the REALTOR.
This new Standard of Practice flows directly from the requirement to not deny equal professional services to all or be parties to discrimination. Specifically, bias against protected classes revealed through the public posting of hate speech, overt discrimination or disparate treatment (e.g., violations of the Fair Housing Act).
Standard of Practice 10-5 REALTORS® must not use harassing speech, hate speech, epithets, or slurs based on race, color religion, sex, handicap, familial status, national origin, sexual orientation, or gender identity.
The definition of "public trust" was expanded to include all discrimination against the protected classes under Article 10 of the Code and all fraud, and to limit the reporting requirement to final ethics decisions involving real estate related activities and transactions.
Article IV Code of Ethics, Section 2 NAR Bylaws
Section 2. Any Member Board which shall neglect or refuse to maintain and enforce the Code of Ethics with respect to the business activities of its members may, after due notice and opportunity for hearing, be expelled by the Board of Directors from membership in the National Association. Enforcement of the Code of Ethics also requires Member Boards to share with the state real estate licensing authority final ethics decisions holding REALTORS® in violation of the Code of Ethics in instances involving real estate related activities and transactions where there is reason to believe the public trust may have been violated. The "public trust" as used in this context refers to demonstrated misappropriation of client or customer funds or property, willful discrimination against the protected classes under the Code of Ethics, or fraud resulting in substantial economic harm. Enforcement of the Code of Ethics also requires Member Boards to provide mediation and arbitration services to members and their clients so that the dispute resolution requirements of Article 17 of the Code of Ethics can be met…
CLICK on links BELOW FOR nar & c.a.r. professional standards resources