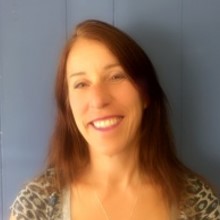 US Financial Mortgage Lending
CCAR congratulates Affiliate of the Year Nicole Donn, Branch Manager of US Financial Mortgage Lending in El Sobrante who has been honored for her exceptional service to the local industry and members of CCAR.
Nicole has served the local real estate community for more than 30 years, volunteering her time for good works and committee service. Nicole's passion is helping first time homebuyers access down payment assistance grants and government loans to help them achieve the dream of homeownership. Nicole also serves as President of her local Chamber of Commerce.
Every year the CCAR Affiliate of the Year Award is presented to an outstanding Affiliate member who has demonstrated exceptional professionalism, leadership and participation in CCAR and the community.
2020:  Elizabeth Johnson
2019:  Melinda Theilen
2018: Geoff Disch
2017:  Kathy Powers
2016:  H. Wayne Perry
2015:  Tammy Cryer
2014:  Ashley Provost
2013:  Dean Langston
2012:  Glenna Nickerson
2011:  Karen Pinkston
2010:  Linda Moss
2009:  Cathy Lee
2008:  Mary Midanek
2007:  Tom Proell
2006:  Tiffany Horn
2005:  Amber Horn
            Kristin Miller
2004:  Chuck Miller
2003:  Glen Langston
2002:  Jodi DeVillier
2001:  Mary Diehl
2000:  Kathy Campbell
1999:  Anneta Tsapouklis
1998:  Bill Thompson
1997:  Pat dove
1996:  William Pisani
1995:  Lory Costa
1994:  Laura Hudelson
            Debbie Gerow
            Tom Sammon
1992:  Robert Ontiveras
1991:  Ken Moore
1990:  Janine Trujillo
1989:  Silver Halladay
1988:  Tom Lucini
1987:  David Chitwood
            David Jacobson
1986:  Sue DiMaggio Adams
            Bob McLaughlin