Pre-Approval Link on MLS Listings
Your buyers need to be equipped to make quick, informed decisions to buy their home.
Housing demand is high, mortgage rates are low. Have your buyers lost out on a recent opportunity? In a competitive housing market, buyers should do all they can to stand out in a sea of borrowers. Getting pre-approved shows how serious someone is about buying. Give your buyers access to pre-approval on every listing you send them.
No cost for Bay Area MLS members to enroll*
Only displays your own trusted lending sources.
Interactive, real-time mortgage information. Gets your buyers asking questions now to avoid snags later.
Learn about special financing options for your listings (FHA, VA, USDA, CRA, etc.) market to a bigger pool of buyers.
Virtual Flyers can be emailed, texted or posted on social media.


*lenders pay a license fee to be displayed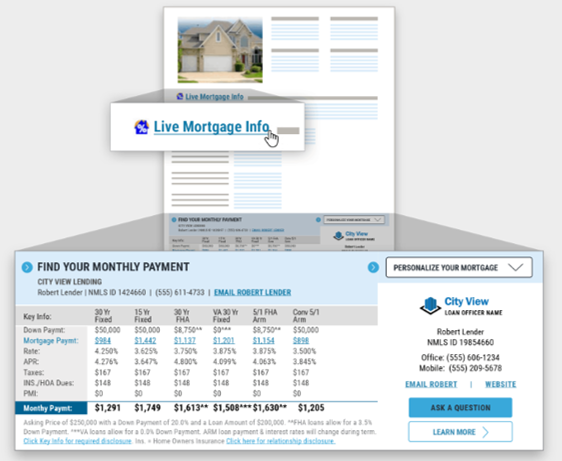 When home buyers understand monthly affordability they are more likely to qualify for a loan. 
With RatePlug, the difference is affordability. When agents invite lenders to display their rates on MLS listings, the result is the 4 bedroom 2.5 bath home in a nice area isn't only $225,000, it's $1,375.87 per month including principal, interest, taxes and HOA.
When you display affordability on your listings, great things happen…
Passive buyers become active buyers.
More time on page. When RatePlug is embedded in your listings, home buyers spend more time viewing your listings. That means better informed buyers!
Engage active buyers. RatePlug connects the agent and originator to the MLS and the home buyer who is ready to buy–not just browsing.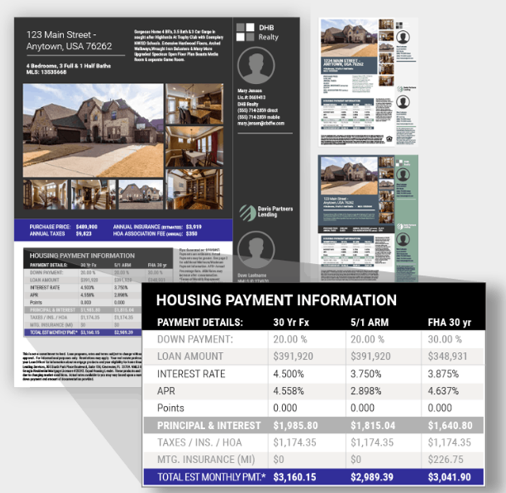 Why Pay for a Separate Flyer System?
RatePlug's property flyer system is included with your MLS membership.
Generate custom property flyers right from the MLS with your lenders' rates and products displayed.
Multiple flyer layouts and colors to choose from.
The system also streamlines social media posts with property specific affordability calculated for every listing.
Lender Support at Your Fingertips
Use RatePlug's agent dashboard too…
Request a flyer from your lender
Post your listings with mortgage information in social media.
View special financing options available for your properties.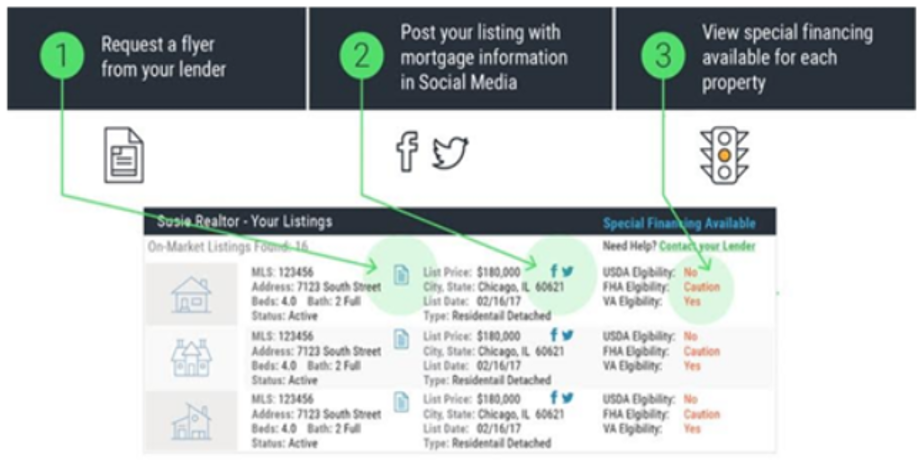 What are you waiting for?